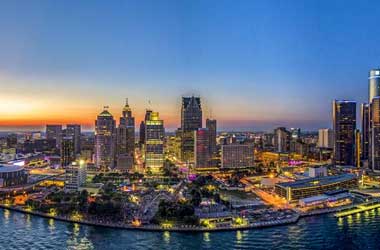 Monthly earnings were up 4.5% compared to July.
Gross receipts brought in $130.9 million.
Sportsbooks reported a year over year increase of 113%.
Online gambling is booming in Michigan. Over the past few months, the state has recorded solid revenue earnings and August was no exception. The Michigan Gaming Control Board reported this week that $154.9 million in revenue was generated last month from online casino games and sports betting. The reports were 4.5% higher than July totals.
Details of the Month
The Board reported gross receipts for casino gaming at $130.9 million, a 3.4% increase from the previous month. For sports betting, online wagers came in at $24 million. This was an increase of 11% month over month. Year over year, online gaming was up more than 34% while online sports betting saw a huge increase of 113%.
The amount of bets placed in Michigan within the sports betting market was over $218 million. This was much more than the $206 million bet in July.
Coming in Hot for September
It is expected that for the remainder of the year, the sportsbooks in Michigan will post even higher totals. Football season has begun and operators should see close to $400 million in bets for the month. The August numbers are already an improvement from last year, so September, October, and November could be record setting for the state.
So far, the state has seen over $7 billion in wagers placed. It seems sports fans cannot get enough of services and continue to place wagers on a regular basis. As college and professional football seasons heat up, so should the amount of bets placed in the state.
Online casino gaming provides a nice buffer for sports betting since the industry is a bit seasonal. There are slower months for sports betting but online real money casino gaming is a non-stop earner. It helps operators to offer both with casino gaming taking up the slack during the off seasons.
There are 15 operators offering online gaming services in Michigan. Of the August earnings, a total of $25.3 million in taxes and payments were made to the state. The three commercial casinos in Detroit paid over $6 million for online gaming in August. Tribal operators paid just under $3 million.
It will be interesting to see the next few months figures, particularly for sports betting. Will the numbers continue to stack up? Will this year's fall football season be more successful than 2021? Only time will tell but it is sure to be exciting none the less.
About the Author