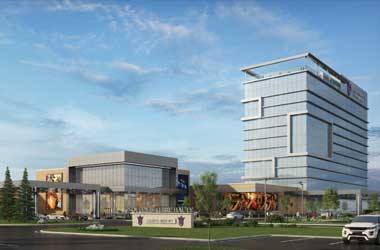 Summary
Terre Haute Casino plans were initially approved by the FAA
The agency now says the height and proximity to the airport are an issue.
The construction plan may interfere with the visibility of airport flight procedures.
Terre Haute Casino is a project that has been in the works for quite some time and faced several issues along the way. Now that a groundbreaking ceremony has been held and progress is moving forward, a new problem has arisen. The FAA is now stating that the original approval of the facility height and closeness to the airport is an issue.
The FAA has already approved the scope of the project based on height and location but now, says it should not have been approved.
Possible Impact to Flight Procedures
Just this week, it was made public that a preliminary finding by the FAA says that the plan could impact visibility for certain airport flight procedures. Now, the problem is that the Indiana casino design is in place and is based on the approval that was given.
Monica Newhouse, an airport consultant, stated that the failure of the FAAA is not the casino's fault and the operator proceeded in good faith because of the decision made by the FAA. The casino is being constructed by Churchill Downs, Inc., a major player in the gambling world. A groundbreaking ceremony was hosted in June to begin the project based on approvals, including the FAA decision.
The FAA is now waiting to make a final decision on the impact of the facility and possible solutions. The airport board will need to wait and see what the city decides on the matter as the council is in charge of how the project should proceed.
Churchill Downs has responded to the issue but only stated they are waiting on the final decision by the FAA and they are eager to work with local government officials to do what is best for the project and community stakeholders.
Decades in the Making
The Queen of Terre Haute Casino Resort has been decades in the making with work finally beginning on the project. In June, the casino held a groundbreaking ceremony with the facility set to be ready in 18 months.
Workers have already started the drainage and site preparation for the property, which sits on 50 acres of land. Churchill Downs plans to spend $260 million on the facility, offering a casino with 1,000 slots and 50 table games such as roulette and baccarat. The casino will also be home to a hotel with 125 guest rooms and a rooftop area with a bar and swimming pool.
The casino complex will also be home to a sportsbook and five restaurants/bars. The goal is to offer a quality entertainment facility for the locals and guests to the area. Hopefully, the FAA issue can be resolved so the casino can continue as planned and be of benefit to the local community.
About the Author