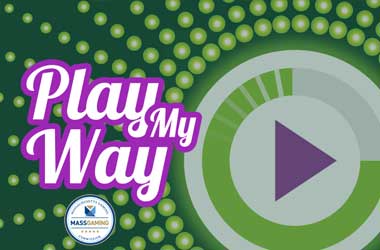 Summary
Responsible Gaming Month continues to make an impact across the U.S
Massachusetts first state to have all slots install responsible gambling software
Massachusetts set to discuss sports betting regulations this week
Massachusetts became the first to install responsible gaming software on every slot machine across the state. With the launch of 'PlayMyWay', the Massachusetts Gaming Commission (MGC) and the Encore-Boston Harbor resort concluded a six-year long process of installing responsible gambling software on all the 2,700 slot licensed machines statewide.
This comes at a very appropriate time as the United States is acknowledging September as its Responsible Gaming Month (RGM),
'PlayMyWay' Allows Punters to Set Wager Limit
The PlayMyWay software was launched on September 12, 2022 and allows punters to set a betting limit. It also provides daily, weekly or monthly updates at intervals of 25%. The software was first launched at PENN Entertainment's Plainridge Park casino in 2016. Recently, it was inaugurated at the MGM-Springfield casino in April 2022. Over 32,000 players have registered for PlayMyWay till now, including 3,100 registrations from MGM.
PlayMyWay is a custom-designed software tailored for each location in Massachusetts. Players can insert their Wynn Rewards card into any betting kiosk or real money slot machine in the Encore-Boston Harbor to activate it. MGC director Mark Vander Linden elaborated how the software will help players choose if they wish to wager further. International Game Technology's (IGT) subsidiary GameSense is the firm that has powered this software. MGC chair Cathy Judd-Stein appreciated all three licensees for being party to the unique collaboration, which is unheard of in other states.
MGC has been applauded by several responsible gaming advocates for supporting and launching the software. Among the supporters is responsible gaming consultant Brianne Doura-Schawohl, who confirmed that she had tested PlayMyWay while working at the Massachusetts Council on Compulsive Gambling (MCCG). She also praised the MGC for prioritizing PlayMyWay. She said it would encourage players to be more responsible about their spending habits.
MGC to Discuss Sports Betting Regulations
The MGC will also discuss sports betting regulations at a roundtable meeting this week, after the state legislated sports betting in August. Over 40 operators are set to compete in the race for sports betting licenses which will offer retail sports betting and online sports betting.
About the Author