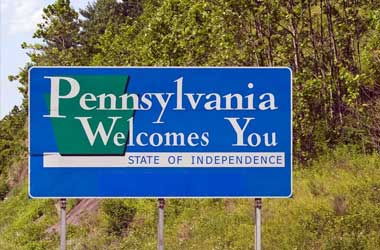 Summary
The 18 online casinos in Pennsylvania earned just over $113 million in May.
May is the sixth straight month that revenues have surpassed $100m.
The state is on pace to reach $1.3 billion in earnings for 2022.
Online casinos in Pennsylvania are seeing great success, with each month of 2022 resulting in over $100 million in revenues. The Pennsylvania Gaming Control Board recently issued the May revenue reports, indicating that the 18 operators in the Keystone State were able to generate $113.3 million for the month. The amount shows the continued stability of the market to hit the $100 million mark time and time again.
Continued Success in the iGaming Market
Throughout 2022, the state has seen a successful monthly revenue report for the iGaming industry. May was the sixth month running where online casino gaming earned over $100 million. When compared to May of 2021, the total was $12 million more for the month, a huge gain for operators.
So far this year, the state's online casino entities have collected over $555 million. This amounts to around $110 million per month. The online casinos have continued to see growth and build on the yearly totals, while the retail facilities seem to stay on the same pace. So far, the gaming industry is on track to earn $1.3 billion from online gaming this year.
Last year, the gaming industry generated $4.75 billion. Online casinos brought in $1.11 billion. The state appears to be on pace to reach $5 billion in total gaming revenues this year and the increase can be attributed to online gaming. Players are logging on more than ever to play poker, table games and slots via mobile phones or computers.
Breakdown of the Monthly Total
In Pennsylvania, the Gaming Control Board does not break down individual operator revenues. There are several license holders in the state that are partnered with several providers. The revenues are added together for reports based on the license holder's name.
Hollywood Casino, Valley Forge Casino and Rivers Casino Philadelphia continue to be the top revenue generators in the state. Each have several online sites connected to their licensing via partnerships with companies and the revenues are shared.
For May, the Hollywood Casino license generated just over $45 million with River's license bringing in over $26 million. Boyd Gaming's Valley Forge license generated $21.2 million. The majority of the earnings came from online slot gaming.
Of the $113.3 million, over $78 million was made from slot machines. Table games generated $32.3 million and poker saw around $2.8 million in earnings. The state continues to see consistent gameplay from slots, even in the retail sector, as this seems to be the gaming option of choice among gamblers in the state
About the Author