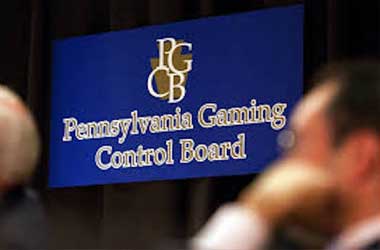 Summary
Pennsylvania generated over $463m in total revenue in March
The PGCB report said this was an all-time record for the Keystone state
However, a total of $200K in fines were imposed on six different operators
March 2022 was a record month for Pennsylvania's gaming industry. According to the Pennsylvania Gaming Control Board (PGCB), licensed gaming operators generated over $463 million in revenue, an all-time high for the state. The board's executive director Kevin O'Toole talked about the industry's excellent performance in March during a meeting on April 13.
Pennsylvania's Gaming Industry Continues Grow
Throughout 2021, the commercial gaming market in Pennsylvania brought in $4.7 billion in revenue. If this year's preliminary results are any indication, the overall 2022 figure could surpass the $5 billion mark as gambling options continue to expand in the Keystone State.
The figures for March saw online casinos generating $118 million in March, with land-based table games contributing $94 million to the total revenue. O'Toole described this as an outstanding performance as he teased the numbers during the meeting with board members.
Pennsylvania gets the highest revenue from gambling across the US, mainly thanks to its tax regime and the huge variety of gaming options available in the state. Pennsylvania implements remarkably higher tax rates than other jurisdictions, which means it collects the biggest gambling revenue throughout the country, even surpassing industry frontrunners Nevada and New Jersey.
In 2021, the state's gaming tax revenue was almost double that of Nevada, and over three times that of New Jersey. Pennsylvania is currently home to 14 brick-and-mortar casinos, 16 online gaming sites, and 12 online sportsbooks. These figures are expected to grow further as Pennsylvania, the fifth most populous US state, continues to show strong gaming potential.
Six Operators Slapped with $200K in Fines
The results for March were generally positive, though the report also includes a string of gaming violations committed by some operators resulting in the enforcement of $238,500 in total fines.
Six gaming companies were hit with high penalties for their failings in handling underage customers and those who had gambling problems, not meeting their deadlines for the filing of their financial statements, overserving alcohol within their premises, as well as committing technical violations.
The PGCB imposed fines on Gaming Partner International USA and GPI Mexicana S.A. de C.V., ($85,500 each), Hollywood Casino at the Meadows ($40,000), Mohegan Sun Pocono ($10,000), Rivers Casino Philadelphia ($10,000), and Rivers Pittsburgh ($7,500).
The full revenue report for March won't be released until next week.
About the Author