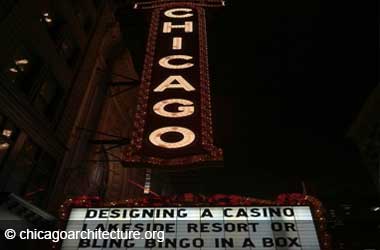 Summary
Ald. Pat Dowell says One Central brings up concerns of public safety and financials might not work out.
Two other alderpersons are opposed to the Bally's site.
Some fear political action is in play to get the casino to be approved for a certain area like The 78.
The plan to bring a casino to the Chicago area of Illinois continues to be complicated. After holding a meeting for each proposal just a few days ago, now, alderpersons are coming forward with their objections or criticisms against certain plans. Bally's, Hard Rock and River's have plans on the table, all of which were opposed by neighbors in the areas where the properties would be built.
With alderpersons now fighting back, it seems that it may take even longer to decide on a location.
The latest official to come out against a plan is Alderwoman Pat Dowell. She issued a statement yesterday saying that the Hard Rock Casino project which is part of the One Central development is one that is not up to snuff, so to speak.
Dowell says that the plan by Hard Rock would remove the family community feel in the South Loop. She is concerned about public safety due to the venue as well as the financial projections connected to the development. She says Chicago needs a casino, just not at One Central.
The alderwoman is not against a casino in the Chicago area, but says one needs to be picked that is not the Hard Rock plan.
Others Speak Out Against the Remaining Plans
Brenden Reilly and Brian Hopkins, both aldermen, have come out in opposition towards the Bally's plan. They do not feel that the plan is one that will benefit the area. Byron Sigcho-Lopez has spoken out against the plan by Rivers for The 78 development.
Alderman Walter Burnett Jr. seems to be in the middle. He has not spoken out against any project and is currently listening to all sides of the argument. He says that there are a lot of residents against the Bally's project but there are silent majorities for it. He says those who are for the project are just not speaking out publicly.
For Sigcho-Lopez, he feels that Dowell's statement was part of an attempt to provide the mayor with political help to choose The 78 plan by Rivers. The alderman has accused the mayor of stacking the deck in the past when it comes to the casino process. She created the special committee to make decisions related to casino gaming and hand-picked each member involved.
So far, Mayor Lori Lightfoot has not commented on the statements made by alderpersons. She wants to see a decision made on the casino project by the summer. It is unclear if that will happen based on the scrutiny of each plan that has taken place thus far.
About the Author