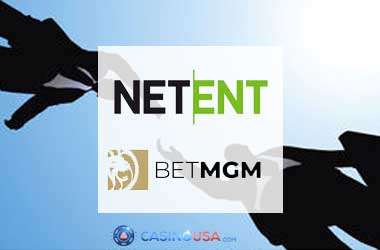 West Virginia's recent expansion into the online gambling industry has drawn the interest of top-flight Swedish casino game developer NetEnt, who announced that they will be partnering with BetMGM in launching an online casino in the state.
NetEnt's casino games are already offered by BetMGM in New Jersey. With their partnership now set to cover West Virginia as well, industry analysts expect the two companies to also expand to more states in the near-future.
West Virginia's legal iGaming market launched in mid-July 2020; DraftKings opened the first online casino to serve local punters. Just before September 2020, BetMGM opened their online casino, which contained 30 games. The BetMGM online casino component was appended to their BetMGM Sports offering.
BetMGM is the online sports betting and gaming brand by ROAR Digital, a venture shared by casino giant MGM Resorts International and the European gaming behemoth GVC Holdings. Their partnership was launched in 2018 to take advantage of the nascent online iGaming scene in the U.S.
This is NetEnt's first attempt at entering the West Virginian market. They are operating under a temporary license from state regulators.
Brian Kraft, NetEnt's Vice President Commercial, America, stated that BetMGM has already attained a lot of success in their short history in the US online gambling market. With the NetEnt-BetMGM partnership, Kraft believes that the Swedish content provider can stake its claim to the burgeoning U.S. online gambling market.
Kraft also mentioned that NetEnt's offerings in New Jersey and Pennsylvania have been extremely popular among local punters. NetEnt has attained an increase of at least three digits on their gross gaming revenues for the second quarter of 2020 in New Jersey and Pennsylvania.
Kraft hopes that their foray into West Virginia will yield similar results.
BetMGM Looking to Expand West Virginia Online Casino Suite
Matthew Sunderland, BetMGM's Vice President for Gaming, said that NetEnt games have proven to be key revenue drivers for the operation in New Jersey. By expanding its partnership to West Virginia, Sunderland hopes to take advantage of NetEnt's ability to create engaging and immersive casino games that appeal to all kinds of punters.
Sunderland also stated that BetMGM hopes to expand their roster of online casino games in West Virginia soon, noting that a partnership with NetEnt is a solid start to ensure that their site can compete with more established online casinos operating in the state.
About the Author