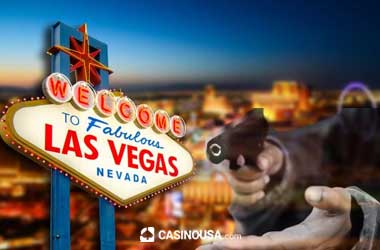 Summary
Las Vegas casinos having to deal with spike in robberies
Patrons are encouraged to be cautious at all times and stay safe
Police have arrested some suspects but many remain at large
Online casinos are targets of cyber attackers who look to steal customer data and digital funds.
Land based casinos are targets of brazen criminals who are willing to risk it all even though they know most casinos have extensive CCTV coverage and on the premise security personnel.
Las Vegas Casinos Witness Spike In Robberies
Las Vegas casinos have always been on the radar of criminals as they know that there is a lot of cash being passed around from patrons to cashiers at the casino. Casinos in Las Vegas deploy extensive security measures to protect their patrons and their operations from robberies, embezzlement and cheating.
There has been a recent spike in robberies at Las Vegas casinos as criminals are willing to risk it all for fast money. Since Nov 2022, multiple robberies have taken place at casinos both on and off the strip. Some of the casinos that have reported a robbery in the last couple of months include the Caesars Palace, Gold Coast, Rampart Resort at Summerlin, Green Valley Resort and Silverton.
The robberies are pretty brazen as was the case at the Resorts World robbery in Nov 2022. Zubaid Al Jarmi is alleged to have approached a cashier at the casino, passed them a brown paper bag with a note that said fill the bag with cash or I will shoot you. He took his brown paper bag filled with cash and fled in a taxi, before returning to the scene of the crime to see how the investigation was playing out.
Al Jarmi was arrested a week later and authorities stated that he was also arrested in 2020 for carrying out a robbery at the Venetian.
Patrons Must Be On Guard At All Times
Michael Green, a history professor at UNLV said one of the reasons for the spike in crime at Las Vegas casinos could be due to tough economic conditions after the COVID-19 disaster. Green said that while Las Vegas casinos have extensive security measures, those measures don't seem to be working very well at the moment.
Las Vegas casino patrons are encouraged to be vigilant at all times and not be lulled into a false sense of security just because they are on the Las Vegas strip where there are a lot of CCTV cameras and police present.
About the Author