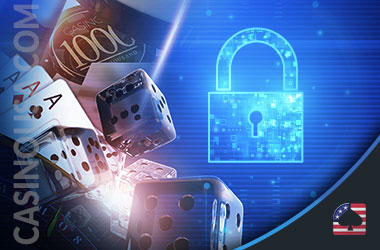 If you've never had a chance to explore gaming in an online casino, you might feel a bit cautious at first.
Playing games and earning a profit from that?
Sounds suspicious, right? Well, you're right to be wary due to increasing online fraud. But playing your favorite slot title or card game doesn't have to make you nervous. There are numerous highly reputable casino sites where you can relax and enjoy yourself. You just need to note a couple of things.
For that reason, we've listed seven things you need to know before playing at an online casino. Don't worry — it won't take much of your time, and you'll be ready to go in a matter of minutes.
Are Online Casinos Safe?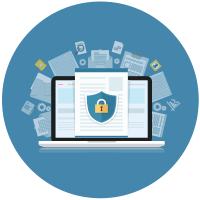 Like any other business, you will find that online casinos can be both safe and unsafe. You cannot trust just any site you come across as new online casinos appear every day, but not every single one goes through the appropriate steps. For that reason, you need to be extremely careful.
That said, hundreds of safe online casinos have gone through extensive testing to become reputable gambling hubs.
So, we can confidently say that online casinos can be safe, secure, and absolutely legitimate. All you need to do to find one is follow the seven tips that we'll list below.
How Safe Are Online Casinos?
As we mentioned, online casinos can be extremely safe. It all depends on the operator itself and its license. Not every gambling jurisdiction requires an online casino to go to great lengths to receive a gambling license. That is why finding an online casino with a seal of approval from notable jurisdictions like:
The United Kingdom Gambling Commission
The Malta Gaming Authority
Curacao
You'll have no problem staying safe in online casinos with proper SSL encryptions and software security. All you have to do is find one that's your cup of tea.
Keep reading to find out how to do just that.
Make Sure the Site Is Secure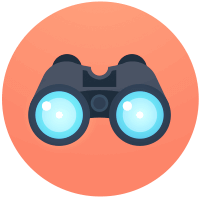 The first thing you should do before investing any of your hard-earned money is to check whether the website of your choice is safe and secure. This is important because you will leave personal information on this site, like your name, address, and payment info. It would be very unwise to do that on a fraudulent website.
Therefore, you must make sure a reputable gambling jurisdiction licenses the site. This ensures safe gaming practices and prevents players from joining just any casino they come across. And since you should always put security first, you must verify that the site adheres to the bare minimum in terms of security. This includes a strong password encryption scheme and reliable data storage. If a site offers two-factor authentication, you've hit the jackpot.
Top-notch casinos will require identity verification to make sure you are who you say you are. This helps both parties to stay protected and secure in the unreliable online world.
Select Sites With Recognizable Software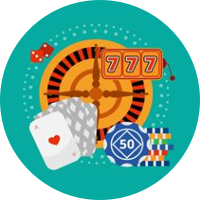 While exploring the online gambling world, you should ensure that the site hasn't been unfairly manipulated.
What does that mean?
Some shady operators tend to deceive their users by rigging gaming outcomes. Naturally, the house will always have an advantage, but you shouldn't put the two in the same basket.
The most convenient way to determine if you're on a good site is to check its gaming portfolio. If you see some of the biggest names in the industry there, you're on the right path. So, look out for:
Read the Fine Print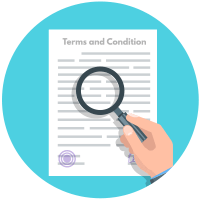 One of the easiest things you can do before joining an online casino is to read the terms and conditions and go through the fine print.
Although it may seem like all online casinos operate under the same rules, they usually differ quite a lot. And in this case, ignorance is not your friend.
That's why you should always read everything when joining any new gambling website. This will help you avoid any problems you might encounter in the future, especially when making deposits and withdrawals.
Make sure to check which transaction methods don't apply to bonuses, which withdrawals may incur some fees and other similar info. These details will help you understand how the casino operates and what you can expect from it.
Check the Payment Methods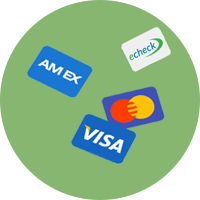 It may seem obvious, but checking the payment providers available on the site is crucial.
Not all operators will list every transaction option available. Choosing a site that doesn't offer your trusted payment method will only cause additional problems when you start playing.
So, once you find a casino you like that offers your preferred payment method, ensure it has a reliable method of installment. That means you can deposit and withdraw cash quickly.
Such systems will also allow you to create a budget using protection tools. That way, you can rely on a predetermined budget instead of willpower. We all know how difficult it can be to stop gambling once you're on a roll.
If your interested in learning more about bankroll managment read this blog post where we go into more details.
Find Casinos With Player Protection Tools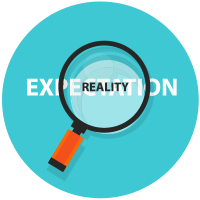 No matter how skilled you become, you can still make mistakes.
Sadly, some errors can become extremely costly. That is why you should keep an eye out for superb online gambling platforms that offer player insurance services. Such tools help players stay calm and collected while enjoying a fun gaming activity online.
Some notable services include setting time limits and guaranteeing you won't go overboard and overspend. Some players tend to lose sight of why they started playing online games, so such player protection tools come in quite handy.
You can even set a spending plan to alert and stop you when you've gone a step further than you should have.
Do Your Research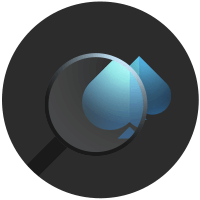 One of the most important things you should do before even playing online is to do your research. This might take up a good portion of your day, but it's definitely worth it.
What do we mean by this?
If you haven't gambled before, you might not be aware of gambling laws in your country or state. Make sure you find out where you stand, as illegal gambling might lead to some serious consequences.
Likewise, you need to do your homework regarding the site. Find out more about the gambling website's history from online reviews. Also, reading player reviews will tell you a lot about the site and how it treats its users. Such info is crucial if you plan to invest your money into an online platform. Make sure you stay protected from all sides.
Understand the Rules of the Game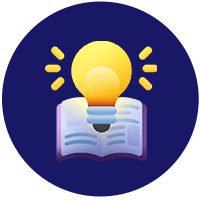 Lastly, you should know what you're dealing with before you start playing. Online casinos offer all sorts of games, including:
You probably have limited experience if you're a newbie. That's why learning the rules of all games you plan to try out is important.
Once you do that and you're still unsure whether you've gotten the hang of it, try some games in demo mode. This means you'll get to play them for free before investing any of your own money, but you won't win anything.
Nevertheless, this is a great way to learn the ropes and be ready when you stand on your own two feet.
Final Thoughts
While online casinos can be fraudulent, learning tips and tricks can definitely reduce the danger. We listed seven things that will make it easier to do that, from checking the online site's history to making sure it is licensed and has trusted payment providers.
All of this will help you find a casino that suits your needs without overwhelming you. We suggest creating a small ritual that will help you detect the good ones from the bad ones every time you decide to switch gambling hubs.
Ready to get started on your casino journey? Play at one of the trusted casinos below:
About the Author