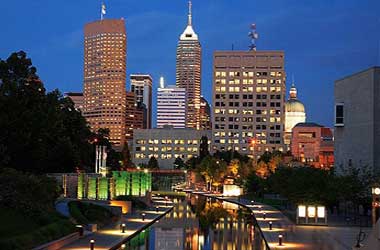 Summary
$1.04 billion earned in the 2021-22 fiscal year.
The tax payments were 8% higher than the previous fiscal year.
An increase in casino betting helped raise tax payments.
Casino operations in the state of Indiana are doing well.
The 2021-2022 fiscal report recently went public and shows that for the first time in ten years, the tax revenues generated from gambling has surpassed the $1 billion mark. The state earned $1.04 billion from revenues reported starting on July 1, 2021 through June 30, 2022.
A Good Year for Indiana
For the fiscal year, the state saw an increase of 8% when compared to the $958.3 million earned in the previous budget year. The increase was mostly due to an increase in casino betting. Players were visiting the state's casinos at a higher rate and playing games.
The Indiana Gaming Commission reported that two state taxes on the casino win of $2.5 billion gave Indiana $660.2 million in 12 months. That was $100 million more revenue than the state earned in 2021 from the wagering tax and supplemental wagering tax the previous year. Of course, that year would have included a few months where restrictions were in place due to the COVID-19 pandemic.
The wagering tax for the state came in at $242 million, which was over 57% more than the 2020 total. At that time, casinos were shut down for several months as the coronavirus was spreading rapidly throughout the United States.
The last time the state was able to reach the $1 billion market for revenue came back in 2012. At that time, the state had hit the huge figure seven years running. However, the following year and thereafter, the amount would seem unreachable. Operators and the state are happy to see this turnaround in earnings.
Sports Betting and the Lottery Helped Boost Earnings Too
In late 2019, the Hoosier state approved sports betting. For the latest fiscal year, the industry brough tin over $31 million in revenues. A total of $4.5 billion was wagered within the past year on college and professional sports. The state only charges a 9.5% wagering tax on sports.
Additional tax revenue was generated from lottery gaming. After lottery winners were paid and expenses taken care of, the lottery still had over $344 million remaining. IGT Indiana received an $18.4 million bonus after the operator was able to boost its target for yearly earnings.
There are also horse races taking place in the state and charitable gambling. Both of these areas helped to contribute to the state tax payments but at a much lower amount of around $2 million.
About the Author