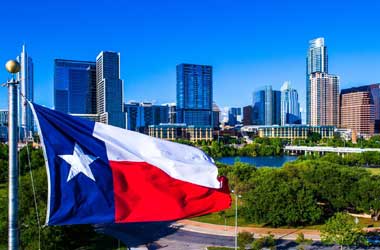 When Sheldon Adelson does something, he gives it his all and throws all of his resources behind it. The 87 year old casino tycoon has set his sights on getting gambling legalized in Texas and he has put together an impressive team of lobbyists which include Andy Abboud who is the Senior VP for Government Relations and Community Development at the Venetian in Las Vegas.
Texas has the strictest gambling laws in all of the United States and has very limited gambling options at the moment. Texans have access to bingo games, greyhound racing and the state lottery.
There has been a push in the past to get Texas to legalize gambling but all of those attempts have been shot down as Texas is a lot more conservative when compared to most states. Gov. Greg Abbott also made it clear in 2015 that he was not a fan of expanded gambling and instructed the state lottery to drop their plans of trying to push for legalized sports betting.
KXAN
Sheldon Adelson is determined that he can change the views of state legislators. He has hired over 10 of the top gaming lobbyists in the country who are now strategizing on how to get Texas to legalize gambling in 2021.
The push to legalize gambling in 2021 should have more momentum behind it given the fact that Texas has suffered financially due to the coronavirus pandemic. Texas is eager to bring in more revenue as the state budget has taken a major hit.
Texas Casinos Will Bring In Billions
Andy Abboud has already started lobbying aggressively and believes that Texas casinos could be a safeguard against the volatility that the oil and gas industry can sometimes experience. He made it clear that legalizing casinos in Texas would not solve all of the economic problems in the state but it would help to diversify the state economy.
Texas is considered the biggest market in the history of gaming and hospitality. Las Vegas Sands Corp is one of the biggest casino operators in the world and is eager to be first in line to enter Texas should gambling be legalized.
Abboud has said that Texas lawmakers should legalize gambling and only grant casino licenses to operators who were willing to invest between $1 to $3 billion to develop a Texas casino as it will ensure that the state gets only the very best casino operators in the world.
About the Author