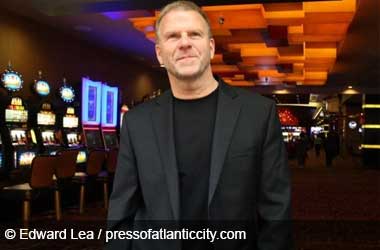 Tilman Fertitta is estimated to have a net worth of over $4.2 billion but his financial empire has been shaken in 2020 due to COVID-19.
The Texas billionaire owns a number of popular brands including popular NBA franchise the Houston Rockets, the Golden Nugget casino chain and Landry's which is the parent company to a number of restaurants.
Reports have emerged that Tilman Fertitta is thinking about combining his casino and restaurant business and taking it public.
The initial public offering (IPO) will help to raise much needed funds for his business and help to ease a lot of the financial pressure that his business has been under.
CNBC Television
The news was leaked by individuals close to the billionaire who preferred to remain anonymous. They said that while Fertitta was seriously weighing the possibility of an IPO, he has not made any final decision on the matter. One of the reasons why he is looking at an IPO is due to the equity markets which have done well recently.
Fertitta will not take his entire business offering public and will mostly look to combine all of the restaurants under the Landry's brand and the five casinos that he owns under the Golden Nugget brand. Fertitta is reportedly looking to retain more than 50 percent of his company in this potential IPO as he is keen on having control of his company.
The Golden Nugget casinos are located in Biloxi, Lake Charles, Laughlin, Las Vegas and Atlantic City. There are also plans in place for a Golden Nugget casino to open in Danville. Some of the restaurant brands under Landry's include Bubba Gump Shrimp Co, Landry's Seafood and Mastro's Restaurants to name a few.
COVID-19 Continues To Hurt Fertitta's Empire
The coronavirus pandemic rocked the United States in 2020 and some of industries that were hit the most included the land based casino industry and the restaurant industry. Fertitta had relied heavily on debt to expand and run his business prior to the pandemic. The closure of both his casinos and restaurant businesses caused him to lose millions of dollars each month.
He was forced to borrow millions of dollars each month at double digit interest rates to keep his empire afloat. Over ten thousand employees across the casino and restaurant business were furloughed during this time.
Golden Nugget casinos have so far declined to comment on a potential IPO.
About the Author