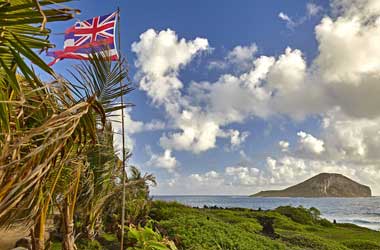 A number of states in America that have been dead against the legalization of sports betting and gambling are now being forced to rethink that stance. Texas which is one of the conservative states in America is looking at legalizing casinos.
Experts are saying that there will be a lot of movement towards legal gambling in the coming year. Reports have now surfaced that Hawaii is also looking to legalize gambling as the tourist state has been rocked significantly due to the impact of COVID-19.
Hawaii has long been against legal gambling but the budget shortfalls that the state is facing may push the state to consider casinos. Surprisingly, it is not the private sector that is pushing for a major gambling resort on Oahu, one of Hawaii's big islands. It is the Department of Hawaiian Homelands (DHHL).
KHON2 News
The DHHL is pushing for legal gambling in 2021 because of the drop in the state's pool of funds. The state has been spending a lot of money to provide housing for island residents and that has been cutting hard into the state's reserves. Calculations show that there is a $6 billion hole in the budget. A legal casino can potentially help with the budget shortfall.
The state is copying what other indigenous groups in the United States have done. Native American tribes all over the country have parlayed their tribal status into owning a large part of the country's legal gambling market. This helped them generate the funds that they needed to improve the lives of their people.
Adding Gambling
Only eight states in the US have absolutely no presence of gambling in any form. Hawaii is one of those states and shares the distinction with Utah of having zero forms of legal gambling at all, without even a lottery.
However, that could change very soon if the DHHL succeeds with its proposition. Legal gambling has been a major help in government budgets all over the world and Hawaii might follow suit. A legalized casino might also help the state counter the growing concern of illegal casinos.
However, don't expect a casino in Oahu anytime soon as there is a lot of red tape to go through. The DHHL is keen on the idea and the next step is for it to get approval from the Hawaiian Homes Commission (HHC). The bill will need to go through a few more hurdles before it can get final approval.
About the Author