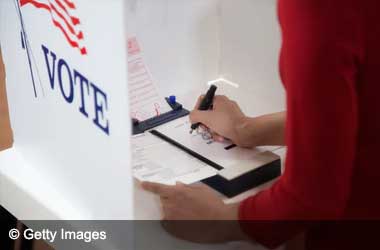 Summary
Prop 26 and 27 failed to move forward.
Sports betting will continue to be delayed in California.
Close to $600m was spent in campaigning efforts by tribes and sportsbooks.
It seems as though sports betting is not going to happen in California. No matter how bad fans, sportsbook operators, and tribal groups want to see it happen. Over the past few months, two measures were being pushed by opposing sides, Prop 26 and 27.
In total, around $600 million was spent to lobby both measures and as of recent vote counting, the measures are not moving forward.
Voters Not in Favor of Sports Betting Measures
Over the past few weeks, voters in California have voiced their opposition to Prop 26 and Prop 27. With voting taking place yesterday, it seems that majority do not want to see sports betting approved, at least based on the terms of the measures.
With around 75% of the votes counted, Californians have resoundingly said no to sports betting. Prop 26 has around a 70% rejection rate while Prop 27 has over 83% in no votes. It is unclear if the voters were just tired of the back and forth between operators and tribes or if they truly do not like the details of each bill.
The campaign to see either measure come to fruition got out of hand a bit when it comes to spending. Reports indicate this was the largest effort to ever take place regarding sports betting legislation.
More on Prop 26 and 27
Both of the measure would have legalized sports betting in California, but in different ways. Prop 26 was pushed by tribes and racetrack operators. It would allow both to offer retail sports betting. Casinos operated by tribes would be able to expand their gaming options.
Prop 27 was pushed by operators like FanDuel and DraftKings. The measure would have legalized online and mobile sports betting in the state. Several other operators were also interested in offering services in California.
It was not surprising to see the measures fail after several polls were conducted in the state. The public clearly stated it was not in favor of sports betting based on the poll results. Back in September, one poll revealed that 34% of voters liked Prop 27 while 31% were in favor of Prop 26.
Now it seems sports fans will have to wait at least one more year before sports betting will be on the table again. It seems proponents will use 2023 to reevaluate their approach. The year 2024 can then be used to introduce legislation.
In the meantime, California will continue to lag behind the many other states that offer online and land-based sports betting. The activity is seen across several states and continues to be approved in new areas on a regular basis.
About the Author