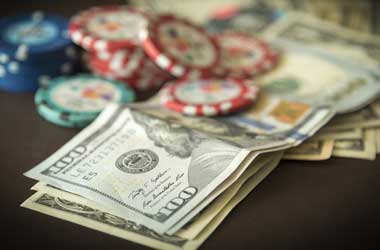 Summary
AGA's Commercial Gaming Revenue Tracker counts the earnings.
The new record beats the 2022 Q2 earnings of $14.81 billion.
2022 should surpass 2021 as the highest grossing revenue year for commercial casino gaming.
The United States commercial gaming industry is booming in 2022. The American Gaming Association (AGA) uses its Commercial Gaming Revenue Tracker to keep track of all earnings for commercial entities. So far this year, the monthly earnings have been above average with the third quarter totals coming in a $15.17 billion.
This is a huge increase from the second quarter, when earnings total just over $14.8 billion. The second quarter total was an all-time high for the nation, so the most recent report sets a new quarterly record.
Ready to Surpass 2021
The commercial casinos operating across the United States have seen so much success this year that revenues should surpass the 2021 totals. Last year was the highest grossing year ever for the industry, with 2022 already ahead by over 14%.
Bill Miller, the CEO and AGA President, commented on the findings by stating that the business challenges remain but so does high consumer demand. The sustained momentum of the industry during a time of economic volatility shows the overall health of the gaming industry for the United States.
When compared to the third quarter of 2021, an 8.8% growth rate is seen. Its interesting to point out that the Q3 of 2022 actually had fewer weekend days than last year, but still heavy growth was present.
Game Contributions to Casino Revenues
There are several game options within the commercial casino game sector that contribute to the overall earnings. Across all verticals, the report showed growth year-over-year. Online gaming posted new record numbers.
In general, the land-based slot games and table game options continue to be the big earners when it comes to industry growth. These two generated over $12.2 billion during the third quarter. This is an increase of 1.8% from last year's same time frame. When you look at this total combined with Q2 and Q1, the earnings reach over $35 billion.
Sports betting hit a new quarterly high this time around, generating over $1.6 billion. This is a boost of over 80% year over year. Sports betting through September reached over $4.7 billion, beating out the 2021 record of $4.34 billion.
A total of 33 states in the US offered commercial gaming in 2021 and 2022, with 16 of that number showing a new Q3 high. Five of the largest markets were included the totals such as Pennsylvania, Nevada, New York, and Michigan.
Two new states are now in the mix as well. Virginia launched land-based gaming in July with the opening their temporary Bristol Casino facility. Nebraska started to offer services in September with the opening of the WarHorse Casino.
About the Author