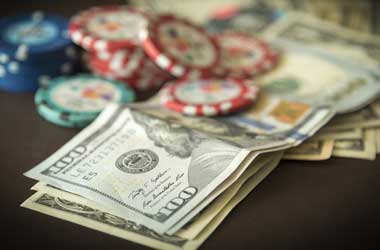 Summary
2021 fourth quarter and first quarter 2022 casino revenues hit milestones, at over $14 billion.
Casinos are steadily recovering after the onset of the COVID-19 pandemic in 2020.
As inflation continues to rise, experts are questioning whether patrons will still travel to casinos.
For the past several months, casinos in the United States have reached record-breaking revenue earnings. According to industry totals, the fourth quarter of last year and the first quarter of this year topped $14 billion, which is a record for the gaming industry.
The high financial totals come less than two years after gaming revenues fell to all-time lows due to the COVID-19 pandemic. Casinos across the US were shut down for weeks to months because of the pandemic with little to no earnings. The past few months have seen patrons travel more and revenues generated from gaming as well as hotel stays.
Now that inflation is continuing to rise, many experts are starting to wonder if the industry will be able to continue to reach the record earning totals. Gas prices are more expensive along with airfare and consumer goods. Patrons may not feel comfortable spending as much as they have been which could result in a downturn for revenue earnings via casinos.
Will Players Scale Back Spending?
Consumers are already having a difficult time paying for gas and goods such as groceries due to inflation. Because of the high prices for necessities, consumers may choose to cut back on discretionary spending. If that is the case, casinos may see their recovery process cease.
During recent first-quarter calls in April and May, industry leaders within the casino market discussed that they have yet to see a correlation between inflation and reduced consumer spending. Room bookings and reservations for convention needs are still high within MGM Resorts properties as well as Caesars.
While some operators see no change, others do feel like inflation is affecting spending. Hard Rock Entertainment CEO Jim Allen said in early May that inflation will slow consumer spending and casino visitors may be less likely to travel due to the rise in fuel prices.
Day trippers to areas like Las Vegas or Atlantic City will most likely avoid traveling due to the high cost of gas. This will put a damper on earnings as these regions rely just as heavily on local traffic as they do players from out of state.
The true effect of inflation most likely won't be seen until the summer is fully underway or even into the fall. People may still be willing to travel but not spend as much, looking for deals on hotels or gaming. We may start to see casinos adding more promotions or incentives for players in an effort to draw travelers in and away from competitors.
We will keep track of new revenue reports and provide insight into any revenue changes based on inflation or other issues as they are presented.
About the Author