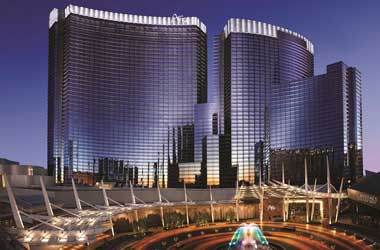 Summary
SKYVILLAS are invite-only and include Rolls-Royce Phantom transportation.
24-hour butler service is also provided
Guests enjoy five-star accommodations with wide views of the city skyline.
It's easy to imagine what the life of a high roller must be like, based on the movies or television shows we watch online or on the big screen. But what is it really like? In Las Vegas, Nevada, big spenders have access to a ton of lavish experiences, with basically anything and everything at their disposal. Recently, the ARIA Resort & Casino decided to upgrade its luxury Sky Suites and SKYVILLAS to give its high rollers even more luxurious amenities to enjoy.
Each of the 400 Sky Suites were redesigned to create an exciting experience. Guests can book Sky Suites by contacting the ARIA, but the SKYVILLA option is open only to those who are invited by the company to visit.
Details of the Luxury Remodel
When accessing the updated SKYVILLAS, guests are transported to the casino via a Rolls-Royce Phantom with 24-hour butler service included. Quality cigar and spirit pairings are on the menu along with custom baked items.
Guests are invited to enjoy Las Vegas in style, by stating within the five-star accommodations, complete with amazing views of Las Vegas. Only the exclusive crowd are invited to a SKYVILLA, so anyone lucky enough to earn an invite to the property will be rubbing elbows with the rich and famous.
ARIA President and COO Anton Nikodemus commented on the luxury changes at the casino, stating the team took great care when designing the remodel to ensure that it would enhance and differentiate the venue's offering from its competitors.
What about the Sky Suites?
If your bankroll allows it, book a Sky Suite to enjoy the updated amenities in this area of the casino. Anyone can book a Sky Suite and enjoy a one or two-bedroom space. Luxury transportation is provided from the airport, though it won't be in a Phantom. Guests have access to a private entrance, perfect for anonymity, as well as a private pool.
Dining reservations are also offered to guests who stay in the luxury suites of the ARIA. The casino has created a unique and private experience for its high rolling guests, covering all areas of dining, drinks, and entertainment needs.
It will be interesting to see if the ARIA's changes will help the casino build a strong high roller clientele. It certainly doesn't hurt to have an upgraded area for the big spenders to remain private and enjoy a lavish stay in Sin City!
About the Author