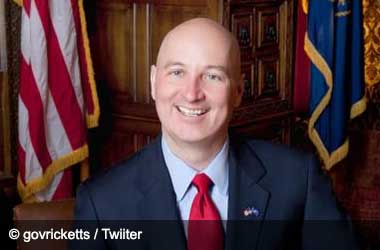 Summary
New casino regulations go into effect on Monday.
Operators will soon be able to apply for licensing.
The state Racing and Gaming Commission must first approve the fee structure before licensing can begin.
Casino gaming regulations have been approved in Nebraska. Governor Pete Rickets signed the new rules on Wednesday, ensuring that soon, players will have access to slot gaming. The new regulations go into effect on Monday and operators will soon be able to start applying for licensing.
Players in Nebraska have been anxiously waiting to have access to casino games in the state. Voters approved expanded gambling some 18 months ago, allowing the horse racetracks of the state to expand their betting offerings.
Now that the rules are in place, the Nebraska Racing and Gaming Commission needs to complete a vote on the fee structure for casino licensing applications. This has not been done yet and is expected to take place on June 2, during the next meeting.
Racing and Gaming Commission executive director Tom Sage feels the state will be ready to start accepting applications by June. Operators are certainly ready to get started. The Nebraska Horsemen's Benevolent and Protective Association has teamed up with Ho-Chunk Inc. to create casinos in three different cities, all with the WarHorse brand.
As soon as the application process is open, the WarHorse plans will get underway. Officials plan on being among the first in line to get started.
How Long Will the Application Process Take?
Hopefully, not long. According to Mr. Sage, he is currently hiring individuals to complete the background checks and other steps needed in the application review process. The individuals will either be enforcement or investigators, or third parties that can assist in the matter.
It is expected that the application process will take from 30 to 60 days. Each application must be processed thoroughly including a background check into the company. Once the review is completed, the application moves on to the Commission for approval.
Meetings are not held often each month, so it could be late summer into the fall before we see any applications approved and work begin on Nebraska casinos. While the process is taking a while, operators have been busy planning what they will add once approved.
The Lincoln Race Course will spend $220 million to offer its casino gaming once approved. The property plans to include over 1,200 gaming stations plus a new hotel with event space and restaurants. Amenities are also included, such as spa services.
The Lincoln project will take up to two years to complete, but players will still have access to casino games. Officials of the brand plan to open a temporary casino on-site which will offer as many as 300 slot games. Of course, the operations are subject to approval from commission members.
About the Author