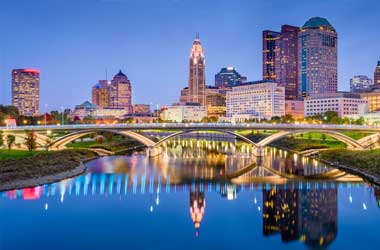 Summary
There are 11 casinos and racinos operating in the state.
The venues were 0.7% short of beating April 2021 totals.
MGM Northfield Park was the only operator to experience gains
Since May is in full swing, we get a look at the April totals of casinos operating in the US thanks to regulator revenue releases.
The latest earnings totals to go public stem from Ohio's gambling market, which includes casinos and racino properties. In April, both types of gaming facilities brought in a total of $215.6 million in earnings.
This amount was just short of the $217.1 million earned in April 2021. At the time, it was a record month, especially considering the lingering issues caused by the COVID-19 pandemic.
Details of April Earnings
The 11 casinos and racinos of Ohio were almost able to reach last year's totals, falling just 0.7% short of the record total. Despite the shortage, April 2022 was the third best month for the industry since it started in 2012.
The casinos in the state generated just over $92 million in revenues while the racinos were able to bring in $122.7 million. The casinos were up around $300,000 while the racinos fell short at just under $2 million.
When it comes to individual performances, the MGM Northfield Park property was the only racino to see an increase when compared to April 2021 earnings. The casino generated $25.6 million which is slightly higher than last year's $24.5 million. The Hard Rock Cincinnati was one of two casinos to see an uptick.
The Hard Rock generated $24.4 million this year, which was much better than the $21.3 million in 2021. The Hollywood Columbus also saw a slight increase, going from $24.1 million to $24.3 million.
JACK Cleveland dropped from $24.1 million to $23.1 million while JACK Thistledown Racino went from $19.5 million last year to $17.2 million this time around.
Additional Losses for the Casinos and Racinos
Other gaming venues in the state saw a downturn when compared to April 2021. Hollywood Toledo dropped to $21.1 million from $24.7 million while Hollywood Dayton was down from $15.3 million in 2021 to $14.2 million in 2022.
It is unclear as to why the casinos saw a slight drop from 2021 earnings. The difference is really minor and shows the gaming venues are still a top choice of entertainment for players in Ohio and surrounding states.
So far this year, the state has generated over $780 million in revenues. If this pace continues, the gaming operators could easily make it to the $1 billion mark for 2022, which would be an amazing milestone to reach.
About the Author