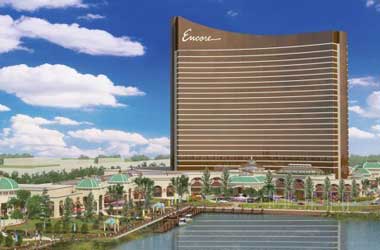 Summary
Wynn Resorts announces expansion plans in Boston in December 2021
Expansion plans across Boston Encore casino now put on hold
Management team considering modification of proposed plans
Wynn Resorts seems to be reconsidering its development plans for the land across its Encore Boston Harbor Casino. Located in Everett, it is a major attraction and pours a lot of money into the local economy.
In December 2021, the casino operator announced that it had some really big plans in Boston but it seems that they have encountered a roadblock very early on.
Boston Expansion Plans
Wynn Resorts has been buying up properties near its Encore Boston Harbor property for the last few years. It finally made its move last month to start the process of developing this land in order to bring in more visitors to the Massachusetts casino and these new developments.
The initial plan was filed to develop an indoor events venue that would be able to accommodate over 1,800 people. In addition to that, there would be a restaurant with two levels and a garage that would be able to hold more than 2,000 cars. This area would be connected to the casino via a pedestrian bridge that would allow for easy access.
The events venue would be the highlight of the development since it would be able to handle everything from boxing events to trade shows. The events venue was supposed to just be the beginning. After the development of the venue, Wynn Resorts planned to build up to two hotel blocks in the same area. There would be an additional 800 rooms for guests and facilities and more non-gaming attractions.
Big Delay Expected
However, all these plans are on hold for now. Joe Delaney, chief of community affairs for the Boston Gaming Commission said Wynn Resort casino officials informed him that the company is putting a pause in their development. It seems that the initial plans for the development are being re-evaluated as Wynn Resorts wants to determine if this is the best way to develop the property.
This delay and new assessment might be connected to the Gaming Commission asking whether the proposed development across from the casino would be considered part of a gambling establishment since they technically have the same owners. If so, then the Gaming Commission would technically have oversight over the development.
Delaney said that this question has made the management at Encore reconsider their approach as they might decide to modify their plans. They still plan to develop the area but there might be a different final proposal. Technically, the plans are only on hold until something more concrete comes out from Wynn Resorts.
About the Author