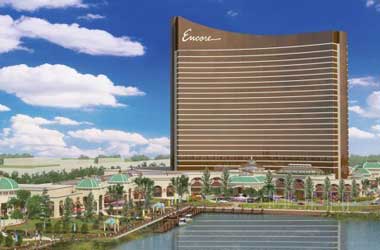 Wynn Resorts has had to go through a number of trying months recently as the company was subjected to an investigation by the Massachusetts Gaming Commission (MGC) regarding the conduct and sexual misconduct allegations made against its former chairman and founder Steve Wynn.
Steve Wynn stepped down from his post after former employees told the media of his sexual misconduct over the years and how Wynn Resorts had done nothing to address these reports. MGC carried out a detailed investigation and some reported that the Commission could very well suspend the casino license that it had given the company a few years back to develop its Encore Boston Harbor Casino in Everett.
However, many gambling experts suspected that the Commission would not take the drastic step of suspending Wynn Resort's casino license given the amount of money that was at stake and what the casino resort would do for the city of Everett and Massachusetts as a whole.
8 News NOW Las Vegas
It turns out they were right as the MGC decided to let Wynn Resorts keep its casino license. However, the casino operator was hit with a massive fine totalling $35 million by the MGC for its role in covering up the sexual misconduct of its former chairman.
The MGC released a statement which said
Specifically, the corporate culture of the founder-led organization led to disparate treatment of the CEO in ways that left the most vulnerable at grave risk. While the Company has made great strides in altering that system, this Commission remains concerned by the past failures and deficiencies
Wynn Resorts Must Comply With MGC Standards
The MGC has instructed Wynn Resorts that it must strictly comply with state gaming regulations at all times if it wants to keep its gaming license. Wynn Resorts has been instructed to hire an independent firm who will have the responsibility of reviewing and evaluating the company's overall policies.
Matthew Maddox who is the current CEO of Wynn Resorts has been hit with a $500,000 fine for not ordering an investigation after a spa employee raised a complaint and he did nothing about it.
Wynn Resorts has also been instructed to provide its employees with specific training regarding dealing with sexual harassment. The training will look to educate employees and executives on appropriate behaviour in the workplace and how complaints should be escalated and deal with.
About the Author