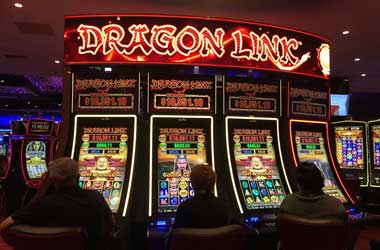 Summary
The lucky winner won the big prizes from the Dragon Link slot game
In just two visits to the casino the player earned $2 million in prizes.
The Dragon Link is a progressive game, so the jackpot grows as it is played until it is hit.
Visiting a casino is a fun entertainment experience that millions of people enjoy. We all hope to win, but know that the odds are pretty slim that a big jackpot will be won, in general, much less every time you visit the gaming venue. For one woman though, two trips to a casino in Tampa, Florida resulted in not one million dollar win, but two!
In an amazing turn of events, a woman named Gloria from Clearwater was able to see good fortune while visiting the Seminole Hard Rock Hotel & Casino. She visited the casino in December and early January, hitting the jackpot prize on the same exact game each time!
On her first visit on December 22, the lucky winner decided to play the game Dragon Link. This is a progressive slot game, so every time a player bets and spins, a portion of the bet goes to the jackpot. The prize continues to grow until it is hit by a lucky player. On this day, Gloria posted a $50 bet and won more than $1.2 million.
In speaking with the media on the win, Gloria said that all she wanted for the Christmas holiday was to hit that jackpot. She could not believe that her holiday wish was able to come true.
Second Time's a Charm for the Winner
Gloria then decided to travel back to the casino on January 9 and play the same game. Seems like a good decision since she already won a huge jackpot while playing it. This time around, she earned more than $1 million again, with the same game!
While the first win is amazing, the second is truly unbelievable. It is not every day that a player can score two huge casino gaming wins from the same slot at the same venue, within just three weeks! If she thought the first win was unbelievable, she no doubt could not fathom the second!
The Seminole Tribe of Florida is sure to see its gaming locations be hot spots for the next few weeks as players try to be the next big jackpot winner on Dragon Link. The game is offered at the Tampa Hard Rock as well as Hollywood and Coconut Creek venues.
Players are sure to hit the slot more than usual in the hopes of earning a big win like Gloria was able to do! No doubt, Gloria herself might be back in the hot seat hoping for win number three!
About the Author