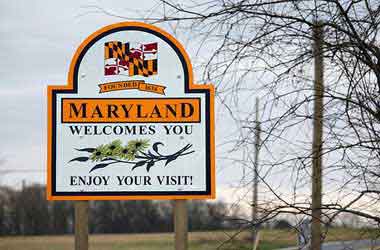 Summary
Live! Casino & Hotel Maryland earned the most with over $7m in bets placed.
Rocky Gap is the only casino in the state that does not offer sports betting services.
Record revenues were earned thanks to sports betting, slots, and table games combined.
December was the first month of sports betting in Maryland and it was a solid one for the state when it comes to wagers placed and revenues generated. Overall, around $16 million in sports bets were placed within the state. Live! Casino & Hotel Maryland generated the biggest handle of $7.1 million followed by MGM National Harbor at $6 million.
Sports Betting Boosts Earnings in Maryland
With sports betting now fully operational, casinos in the state were able to boost their overall monthly earnings. Horseshoe Casino Baltimore brought in $2.6 million from the industry while Ocean Downs generated far less at just over $554,000. Hollywood Casino Perryville also offers sports betting and saw just over $300,000 in bets placed. Rocky Gap does not participate in sports betting at this time.
The holiday month and the beginning of sports betting gave the state a much-needed boost in earnings. It seems players were ready to give sports betting a try and stuck around for a little slot and table game action.
Maryland Lottery and Gaming Director John Martin stated: "The combination of the holiday season and the launch of sports wagering at five of the casinos during December led to great results."
Sports betting started in the state towards the end of the month. Because of its late start, we won't have a clear picture as to how much the state will handle until January and February totals are in. Off-track betting facilities will be allowed to offer retail sports betting as well, with services set to begin this year.
Casino earnings boosted overall in the state
In total, the six casinos in Maryland generated $172.9 million in earnings. This was the second-best month for the state in 2021. When compared to December 2020, the earnings were more than 44% more in 2021. However, it was peak COVID-19 time, so restrictions played a role in the lower earnings.
MGM National Harbor saw the best gain year-over-year for December, generating just over $74 million. This was a boost of over 53% from the previous year. Live! Casino & Hotel earned $62.4 million which was a more than 45% increase.
The Horseshoe Casino Baltimore earned over $17 million which was a nice increase of over 33%. The smaller casinos also saw increases with Rocky Gap jumping 41.2%, Ocean Downs up 32.1% and Hollywood casino increasing by more than 9%.
From the monthly totals, state programs benefited from over $71 million. A total of $51.7 million was presented to the Education Trust Fund from that amount.
About the Author