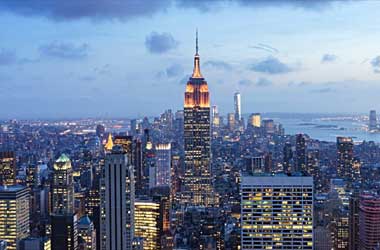 Summary
Up to three casino licenses can be provided.
The push comes just after the State Gaming Commission allowed mobile sports betting to launch.
The casino expansion could provide thousands of jobs for New Yorkers who have suffered from loss of employee due to the COVID-19 pandemic.
Now that mobile sports betting has launched in New York State, casino proponents want to see the New York City area get started with commercial casino gaming. The state just allowed mobile sports betting on Saturday and lawmakers, along with the local casino employee union, and hotel venues, are pushing legislature and Governor Kathy Hochul to start the licensing process in NYC.
The expansion of casino gaming in the NYC area would bring instant revenues to the state as well as thousands of employment opportunities for residents. Assemblyman Gary Pretlow has long been in favor of starting the process and says in 2022, the subject is at the top of his agenda.
The chairman of the Assembly Committee on Gaming and Wagering stated that Resorts World and Empire City have a jump start to receive two of the three available licenses. With approval, the two venues would be able to expand and offer table games. Right now, the properties can only offer video lottery terminals.
Pretlow says the two operators already have space to add table games and the resources to pay the licensing fee to get started. Senator Joe Addabbo is in agreement, stating that action needs to be taken this year to start the licensing process. Fees for licensing could see the state add $750 million to its coffers.
Providing Employment Opportunities
The commercial gambling change in the region would provide plenty of employment opportunities for those in need of work. The COVID-19 pandemic caused many people to lose their jobs including hotel workers. These individuals could be rehired by casinos in the NYC area to accommodate the influx of guests.
Senator Addabbo would like to see the third casino license go to an area like New York City and Long Island. He does not want to see a casino in Manhattan though as it is already a tourist location offering Broadway and other entertainment.
Resorts World located at the Aqueduct stated that they are ready to expand casino gaming and will hire new employees. If approved for licensing, the casino would hire and train individuals immediately. The new services could provide revenue for public schools and be a powerful economic engine for the community along with local small businesses.
About the Author