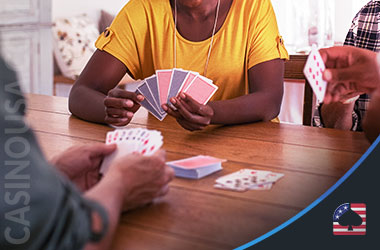 The feeling of being able to indulge in your favorite game with friends is priceless. However, the road to that destination is not without its bumps. Going to a land-based casino with fellow blackjack enthusiasts is a piece of cake — you only need to agree on the time and date, and you're good to go. Organizing a hangout online, on the other hand, not so much.
If you've been planning to set up an online game of blackjack, but you haven't gotten round to it, you're in luck. The only thing you need to ensure is that you have a stable internet connection and let us do the rest.
In this article, we'll discuss how you can play blackjack with your friends online and how to make the most of that experience.
Different Ways to Play Blackjack Online
Before you become wrapped up in the euphoria, you need to do some research. Scour the internet for different blackjack hubs and inspect their advantages and disadvantages. This step will help you form a clearer picture of what works best for you and your friends.
If you've ever had the chance to play blackjack online, you know that it used to be a solitary activity. Players would find a casino of their own choosing, visit the game section and pick a blackjack variant. Thanks to technological advancements and the rapid growth of the iGaming industry, indulging in card games has become a social affair.
Let's have a closer look at some of the different ways you and your friends can play this popular card game.
Live Dealer Blackjack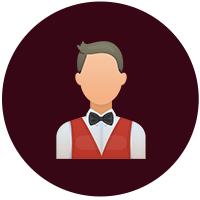 Live Dealer sections in online casinos have become increasingly popular over the years, and we can certainly see why that's the case. It's the closest thing you'll get to experiencing a land-based casino atmosphere in the online realm.
What makes live dealer blackjack special is that it's streamed live from a studio, and you get to interact with an actual dealer.
How to Play
Now let's move on to the heart of the matter — how to play live dealer blackjack with your friends.
The first thing you need to do is to find an operator that features a live dealer section, which won't be a problem, as many online casinos have this option nowadays.
Once you pick a casino and open an account, you need to settle on the blackjack variant you'll be playing, and this is where things can become problematic.
Namely, finding a seat at a table for yourself shouldn't be an issue. However, when you're trying to do so for more people, you may run into a couple of hurdles. Your ultimate goal should be to find a table with numerous empty seats so your friend group can be accommodated properly. Also, make sure you do the money talk beforehand. If any of you are on a budget, you'll want to stick to low-stakes tables.
Blackjack players are always looking for different ways to maximize their experience. In the online realm, this translates to searching for favorable bonus opportunities. Operators offer different promos, some of which are specific to live dealer blackjack. For instance, you may come across something called free bets. These allow you to place a free wager without running the risk of losing money.
Pretty neat, right?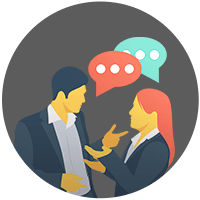 If live dealer blackjack isn't hitting the right buttons, you can always look for social casinos. For those of you who are unfamiliar with the term, playing in social casinos would mean that you get free chips to use on games offered by the operator.
Of course, you'll need to sign up just like with any other casino. The catch with these is that players run out of their no deposit funds at a certain point, after which they'll need to make a money deposit to continue playing.
How to Play
The first thing you need to do is find a reliable social casino that offers blackjack. Most potential players do so with the help of social networks like Facebook, which makes the process of inviting your friends a whole lot easier.
Make sure you take advantage of the no deposit offer because these can be quite generous.
Keep in mind that just like with any other welcome offer, there are wagering requirements you'll need to meet first to be able to withdraw your winnings.
Free Multiplayer Games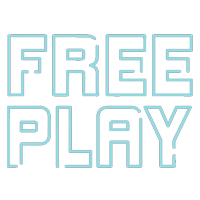 If you and your friends are on a strict budget, you might want to give this option a go. Free multiplayer blackjack games are a great choice if you want to hone your skills or save some money.
What's more, you can play this wherever you are, as there are both mobile and desktop variants available.
How to Play
Up to five players can sit at a virtual table, and each will have a designated spot where they'll place chips and receive cards. Since it's a free version, the game will allocate a bankroll you'll be playing with.
Your job is to decide on the size of your bet and keep track of the time limit. Of course, you'll get to play your hand as well and decide whether you want to hit, stand, or double down.
Can You Cheat at Online Blackjack?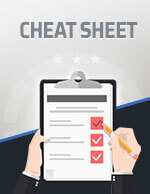 Since you're playing blackjack online and you technically aren't monitored by anyone, the thought of cheating must have crossed your mind at some point. Colluding and conspiring with your friends would be so easy in this scenario. However, just because you have the opportunity to do so, doesn't mean you have to be that person.
In fact, the consequences of your actions will most certainly outweigh the rewards. Online casinos have special software able to detect any suspicious activity right away. If you're caught, your account will be blocked, and you'll be banned from the casino.
If your motivation for a friendly blackjack game is to cheat, you're better off not playing altogether.
Which Option Should You Choose?
There you have it — three different options that will bring a friendly game of blackjack to a whole other level. If you're wondering which one to choose, we're afraid we won't be of much help to you in this regard. It's all a matter of personal preference.
What you can do is explore each of these alternatives carefully and make a well-informed decision. Once you do that, you can finally relax and have fun playing your favorite card game.
Keep Reading: Best Live Roulette Sign Up Bonuses at US Online Casinos
About the Author