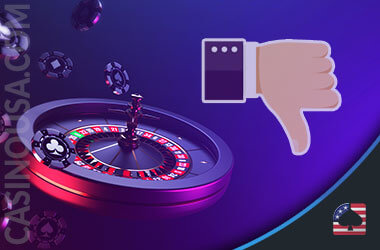 We should set something straight right off the bat: no casino game is mathematically beatable on a long-term basis. In that sense, it would be oxymoronic to claim that there's a game with good odds. You might have a few great runs here and there, but these profitable sessions are not sustainable.
Eventually, the house will always prevail. This is not a knock on your skill or ability — it's just that each game has a built-in statistical probability against you.
Then again, some casino games have a lower return on investment than others.
Understanding which games have poor payout odds can help you make more informed decisions the next time you hit a casino floor, whether virtual or real.
This article will outline casino games that will give the least bang for your buck.
Final Thoughts
There you have it; these five casino games are the hardest to win. A common denominator among most bad odds games — the possibility to win big — and this is also their most attractive feature. These games are also easy to learn and don't require a lot of skill, which is why casual players prefer them.
Now, if you're in for some fun, there's nothing wrong with trying out these games. But if you play them for a long time, the chances are high that you'll go home empty-handed. Aside from the entertainment value, it is best to stay away from them.
About the Author