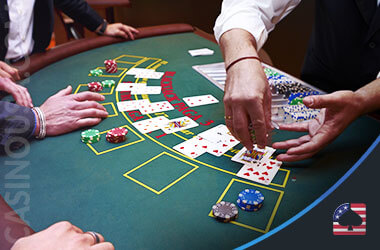 Even if you are not a casino connoisseur, you've probably heard of prestigious tournaments such as WPT (World Poker Tour). This internationally televised competition gathers players from different parts of the world, letting them show off their poker skills and gain astounding prizes along the way.
What many are unaware of, though, is that other card games, such as blackjack, have their own respective tournaments that are just as reputable.
In fact, land-based blackjack tournaments have been around for quite some time, as this is one of the most popular and exhilarating games played at casinos.
In this article, we'll take a closer look at some of the largest land-based blackjack tournaments of all time, discuss notable winners, and see whether online tournaments are growing in popularity.
Top Blackjack Tournaments
Those of you who've had the chance to play blackjack and enjoyed it have probably dreamed of playing at high roller tables and winning jaw-dropping prizes. High-paying events are a common sight, especially in places like Las Vegas and Atlantic City.
Let's inspect some of the most distinguished tournaments of this kind.
Most Notable Winners
We can't talk about the biggest blackjack tournaments without mentioning some of the people who've managed to win truly impressive prizes thanks to a perfect combination of luck and skill.
Kerry Packer
The first person on our list holds two positions for the biggest blackjack wins. His first win happened in 1991 at the Hilton in Las Vegas.
Packer must have been on a lucky streak because he managed to win $7 million in one night. His second victory is just as big, and it took place in Vegas once more.
Kerry Packer placed $250,000 bets on each round and, in just 40 minutes, won a mind-boggling $40 million.
Don Johnson
This millionaire is known for his love of blackjack. Namely, Johnson has visited numerous casinos in Atlantic City to indulge in a game of blackjack.
His biggest winning streak happened in 2011 when he managed to bag $15.1 playing this popular card game.
Ben Affleck
This actor may be famous for his achievements in the film industry, but what many don't know is that he is an avid blackjack player.
Over the years, he managed to win some pretty impressive sums of money while playing at different casinos.
Online Blackjack Tournaments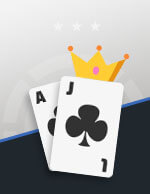 You've probably noticed that many casino goers have started to turn to online casinos, especially during the global pandemic. Online blackjack tournaments are an excellent option for everyone who doesn't have access to land-based venues. For this reason, many operators host tournaments on a regular basis.
All one needs to do is create an account and sign up for offers. Just like with regular blackjack tournaments, the events can vary based on the:
Blackjack variant
Prize pool
Buy-in amount
It's up to players to do the research and select the tournament that suits their needs.
About the Author