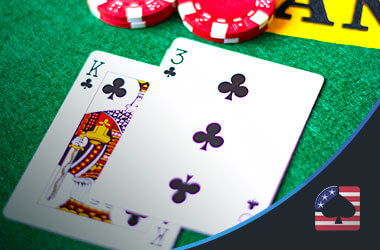 Blackjack has been a casino favorite with American players for quite some time. Its long-standing tradition and straightforward rules make this game a go-to choice for many casino goers. Even newbies get used to the rules and gameplay quickly, feeling more than ready to take their experience to the next level. Luckily, that's easy with blackjack.
With an increased number of online casinos hosting blackjack tournaments, it might be hard to pick just one. Don't stress — we've done the heavy lifting for you.
You'll see a list of the top online casino blackjack tournaments that cater to US players. All you need to do is select one that suits your needs and start playing. Easy, right?
How to Start
As with any other game, you need to understand the rules before you begin. Fortunately, learning the basics of blackjack is a piece of cake, and the same goes for starting your online blackjack tournament journey.
The first thing you should do is open an account with a casino of your choice. Once you do that, deposit funds into your account to exchange it for chips.

Next, note the first player's bet in the initial round. You need to do this to either match the player's bet or bet the max amount of the table. If you're the first one to place a bet, other players will have to follow.

An essential step when it comes to tournaments is to remember to make smart moves. In blackjack, you'll have limited time to make a decision (typically 25 seconds). This limit might drop to 10 seconds toward the end of the tournament.

Remember to stay patient, as a round might last longer if more players are at the table. 
Types of Blackjack Tournaments
Before we move on to the list, check whether you're familiar with all available types of blackjack tournaments. This might help you make up your mind when choosing a casino.
Classic elimination tournaments — As the name suggests, you'll play against other players and advance to the next round once a specific number of players gets eliminated.
Non-elimination tournaments — The aim is to win the most chips in multiple rounds and come on top of the leaderboard.
Sit and Go tournaments — This tournament starts once all players are at the table. The seating is usually minimal (just six players), and it can last up to a few hours.
Freeroll tournaments — You don't have to pay a fee to participate but don't expect hefty awards either. These tournaments sometimes act as qualifiers for bigger ones.
You might come across a few other blackjack tournament types, but the four above are the most common ones. Make sure your budget is up to par, and good luck!
Top Online Casino Blackjack Tournaments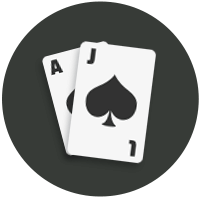 Now, let's tackle the most anticipated part — the list of the best online casino blackjack tournaments.
For example: All of the names on our list have been checked for safety and security, which means you won't have to worry about possible fraudulent activity.
Focus on the game and enjoy!
BoVegas

If you're not a gambling newbie, you've probably heard of BoVegas. This online gambling giant has been in the business for some time, and as such, it offers a wide range of blackjack games and tournaments.
You won't find them every week, but you'll love the low buy-ins and huge prizes once you do.
Make sure you stick to your budget and stay prepared as the competition can become stiff.
Want to know more? Check out our BoVegas review here.
BetOnline

This online casino has made a name for itself in the iGaming world. The operator offers a few blackjack tournaments, one being a free-entry accumulation tournament. They run almost every day and have a prize pool of $10,000.
At times, BetOnline hosts $10 buy-ins that run for a couple of days.
The prize pool is also set at 10k, with the winner taking $3,000. That sounds super tempting, doesn't it?
Want to learn more? View our BetOnline Casino reivew here.
Wild Casino

Wild Casino offers special weekly blackjack tournaments, typically on Wednesdays. This tournament holds a $25,000 prize pool, which is more than enough to make any player happy. All you need to do is get your name in the top 50, and you can expect a prize. The buy-in is usually $10.
If that's not your cup of tea, you can count on weekend-long blackjack tournaments from Friday to Monday. Although the prize pool is lower, the competition is not as tough.
The buy-in for the tournament is also $10, so you won't have to invest a lot to get a portion of the prize pool.
Sounds good? Read about what else this online casino has to offer in our Wild Casino review.
Andromeda Casino

Andromeda Casino make you believe in magic thanks to its futuristic graphics and audio, but it also offers daily and weekly blackjack tournaments.
You can always check the list of active tournaments by clicking on the Tournaments section in the main bar on the casino's homepage. We guarantee you won't regret it, as you're in for some generous prizes.
US players can relax and enjoy some of the most hassle-free gameplay in the meantime and even claim the hefty welcome offer.
Super Slots Casino

Even though it might seem that this casino is slot-centered, it's not. Super Slots Casino features great blackjack tournaments and offers up to $25,000 up for grabs.
What's more, the casino features three tournaments every week:
The 24-hour tournament
The four-day weekend madness
A mid-week tournament.
All of the tournaments have a $10,000 prize pool and a $10 buy-in. In addition, the mid-week tournament is a night-long event, lasting from midnight to midnight.
Sounds intriguing, right? Read more about Super Slots Casino in our detailed review here.
What Rules to Follow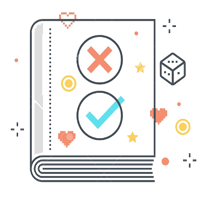 As with any event of this nature, you need to follow specific rules to participate in online blackjack tournaments. Here are a few key points you should keep in mind.
All players pay the entry fee (if there's one) and start with the same number of chips.
Each round features 20–30 hands.
Participants might get eliminated by rounds or play according to a time limit for total chips.
Players can vary their bet amounts based on the minimum and maximum bet limits.
In elimination tournaments, the dealer determines the betting order for each player at the table.
Also, remember that you need to be of legal gambling age to participate in blackjack tournaments online.
Now you're all set to start playing online blackjack tournaments and compete for the biggest portion of the prize pool. Good luck!
About the Author