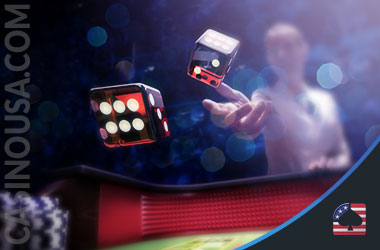 Going to a Las Vegas casino is a one-of-a-kind experience. Nothing beats the thrill of entering a grand casino only to be greeted by a cornucopia of colors and sounds and the thrilling atmosphere you can only find there. We know how perfect this sounds, but as with all things in life, it's not all roses. Unfortunately, many visitors get pricked by a stray thorn.
Lucky for you, there are things you could do to pre-empt these unpleasant situations.
How you may wonder? Well, lucky for you, we've got your back.
If you're planning on visiting a Las Vegas casino, check out these tips first. We'll delve into all of the no-nos of a casino visit with the aim of making your Las Vegas experience as enjoyable as possible.
Don't Go Unprepared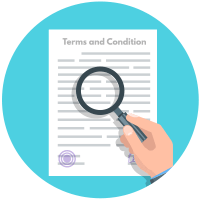 You may be a spontaneous person, but visiting a casino without at least a semblance of a plan is a recipe for disaster.
Therefore, before you even embark on your journey, make sure you've conducted a thorough analysis of the Las Vegas casino you're planning to visit. This way, you'll be able to make the most of your time once you're there.
You'll know which games are on offer and where exactly to find them. Once you enter the casino, you'll probably be overwhelmed since there are so many things going on at once. However, with a plan in mind, you'll get back on track in no time.
Don't Make Assumptions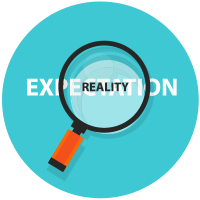 Even if we claim we're not prejudiced, we usually have certain images and expectations in mind whenever we visit a new place. Las Vegas casinos are certainly not an exception.
What's more, Las Vegas has a particular reputation to uphold, so it's perfectly normal for us to have some preconceived notions.
The best course of action in this scenario is to let go of all of your expectations. Once you enter a casino free of any burden, you'll be able to focus on truly enjoying yourself.
Otherwise, you'll probably spend the rest of your stay either marveling at it or lamenting your choice, which will distract you from winning and having fun.
Don't Gamble if You're Under 21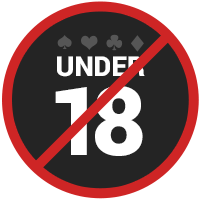 In Nevada, all players must be at least 21 years old to be able to participate in any sort of gambling activity. In case you're younger but still planning to visit a Las Vegas casino, you should probably postpone your trip.
No one under the age of 21 will be allowed on the casino floor.
What's more, in case you're bringing your children to Las Vegas, know that you won't be able to take them with you to a casino even if they are under adult supervision. They will be allowed to walk through the casino floor if it's a part of a resort, but that's it.
Don't Enter Without a Set Budget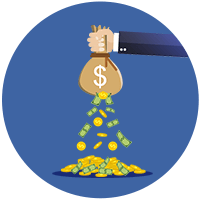 Having a set budget is always a good idea, not just when you're visiting a casino. However, in this case, it's one of the most important things to have.
The best way to limit your losses is to make a daily budget and stick to it regardless of the outcome. Knowing when to quit is essential if you don't want to squander all of your funds on your first day.
Sometimes, it can be hard to resist the temptation, but it will be worth it in the end. If you go through your budget once, what's stopping you from doing it another time? Chasing your losses will never end on a positive note.
Luck is not always on our side, and once you come to terms with it, you'll have better control over your budget.
Don't Play Games You Don't Understand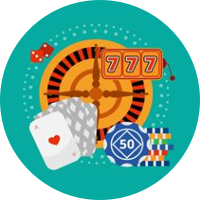 Visiting a Las Vegas casino is a unique experience — it's almost like having a child enter a candy store. The number of choices is practically overwhelming, and you probably can't wait to try every single thing on offer.
Let us stop you right there.
Unless you are an experienced professional, playing casino games you've only encountered a handful of times is a terrible idea.
If you are a beginner, slots are the safest option since they're a game of chance. To be successful at other games, you should at least have some basic knowledge of them.
If you want to try out a table game, go with blackjack. Unless you're a serious player, we advise you to steer clear from poker. Also, make sure you watch your hands — don't move any chips during a spin of roulette or hand of blackjack.
Don't Use Casino ATMs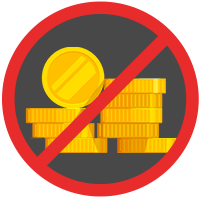 We get it — Casino ATMs are right there, so why not use them?
They might be convenient since you'll be able to get cash whenever you need it. However, you'll be paying a lot more than you might expect.
Casino ATMs charge fees that can go anywhere between $3.50 and $8.
This may seem like a small amount when you're withdrawing thousands of dollars, and it is. But sometimes, you'll need just $15, and adding a hefty fee on top of that seems unnecessary.
Keep in mind that most ATMs will notify you of the said fee beforehand with a prompt so that you can give up on the transaction.
Don't Gamble Without a Casino Rewards Card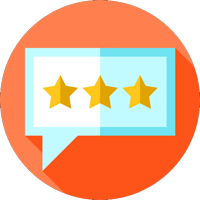 It's easy to get lost in the moment when we do the things we enjoy. However, we must have our essentials with us at all times whenever we visit a new place. While you're at a casino, one of those essentials is the Casino Rewards Card.
Signing up for one is usually free, and you can use it while playing table games or slots.
Later, you can enjoy various benefits the rewards card offers. Some casinos even offer free slot play and food discounts to their customers.
Don't Gamble for Comps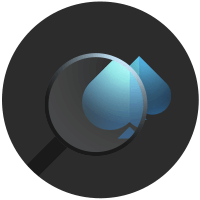 Try to avoid gambling just for comps. If you are unfamiliar with the expression, "comps" is short for complimentary, and it refers to various perks casinos offer to frequent gamblers. The rewards can vary — they can be anything from show tickets to free rooms.
While these sound cool, don't go out of your way to get them. You may lose a lot of money without really getting anything in return. Focus on your game instead, and try to have fun along the way.
Don't Let Your Temper Get the Best of You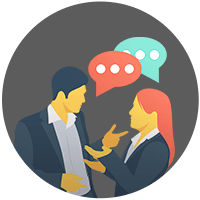 It's really easy to forget that your success doesn't just depend on your talent and skill. There is also the element of luck. It's easy to get wrapped up in our emotions when we experience losses, regardless of how big or small they are.
In the heat of the moment, we can say things we don't mean or get into arguments, which can prove detrimental in many ways.
Make sure you familiarize yourself with the Clark County Code: CCO 12.33.010. According to said code, it is unlawful for a person to:
Participate or challenge someone to a fight
Use profane language in addressing others
Incite a disturbance
Don't Forget Why You're There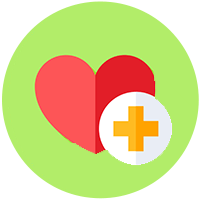 Sure, gambling in Las Vegas is an excellent opportunity to win some extra cash. But, that shouldn't be the sole focus of your trip.
You're in Sin City, so why not have some fun while you're there.
Go to parties, explore the city, enjoy your surroundings, and gamble. This could be a once-in-a-lifetime opportunity, so make the most of it.
About the Author