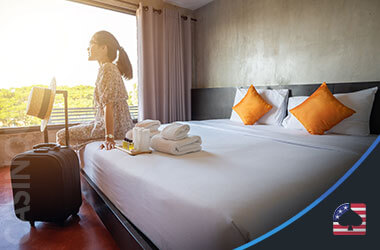 Vegas, baby! The city that never sleeps is a 24/7 party town that can be overwhelming for first-timers. If you're looking to take it easy on your trip, here are some relaxing things to do in Vegas. 
From exploring the natural beauty of Red Rock Canyon to indulging in a spa day, there's something for everyone on this list. Of course, you shouldn't miss the Strip either, as the activities that make it unique can also be relaxing.
Check out this article before your trip to Vegas. It'll show you the ideal ways to take a break from the non-stop action and recharge during your stay in Sin City.
Final Thoughts
Even if you never planned to visit Vegas, don't get surprised if the idea pops into your head after reading this text. When you think about it, why wouldn't you wish to visit the city that never sleeps?
Apart from the main attractions like bright and shiny casinos and hotels packed with exciting games, you can always find a way to relax in Vegas and have an experience that'll last you a lifetime without making you feel tired.
About the Author