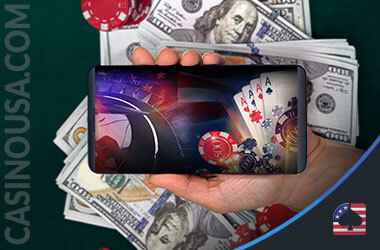 Even if you're not a gambling enthusiast, you're probably aware of this industry's effect on the world. It just might be one of the fastest-growing industries to date. A lot of the progress is due to US-based casinos.
With so many land-based gambling venues spread across the United States, it's no wonder that some of the biggest casino operators have their roots there. In addition, the development of online gambling has further enhanced this trend.
But which companies are we discussing?
Well, we're about to unveil them in this article. If you're interested in learning which US casino companies have the largest market cap up to 2022, read on.
Las Vegas Sands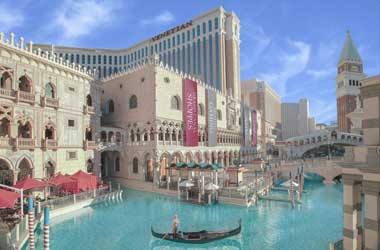 Las Vegas Sands Corporation is one of the longest-running casino companies in the States and on our list. On top of that, it's the highest-grossing casino in the US.
This industry giant started operating in 1988, establishing its base in Paradise, Nevada. The Las Vegas Sands name is not only famous in the casino industry but also in the resorts field and across the world.
There's plenty you should know about this casino company, but the most important thing is its market cap of $26.45 billion and annual revenue of $3.612 billion as of 2020.
Many consider the Sands' expansion into Asia crucial for its worldwide domination, but it is still considered a US company.
If you're looking for the original Sands casino and resort on the Las Vegas Strip, you won't find it as it was demolished in 1996. You'll locate it under the name Wind Creek Bethlehem in Pennsylvania and as part of the Venetian and MGM in several Las Vegas locations.
MGM Resorts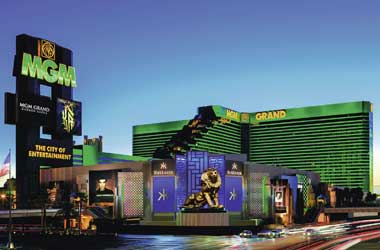 MGM Resorts International is a staple in the gambling industry, especially the American one.
The company started operating in 1987 with headquarters in Paradise, Nevada. In 2000, it acquired Mirage Resorts, becoming MGM Mirage. Ten years later, the company changed its name to what it is now. Aside from more than a dozen US properties, MGM Resorts also holds properties in China.
Its most known locations are in Las Vegas, including:
The Mirage
Bellagio
Park MGM
Luxor
We can't also fail to mention the one in Biloxi, Mississippi, aptly named Beau Rivage.
MGM Resorts' current market cap is $14.86 billion, while its annual revenue is $12.899 billion per 2019 reports.
It's not surprising that MGM Resorts is on a steady upstream curve, as both its land-based and online gambling locations bring in a lot of revenue daily.
What's more, its online presence keeps growing as more US states, and countries worldwide continue to introduce more liberal online gambling laws.
Wynn Resorts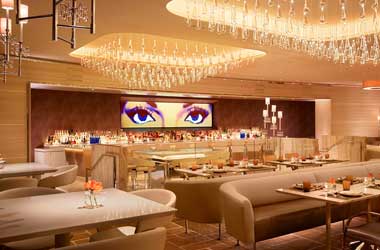 Another extremely successful casino company comes from Paradise, Nevada. Steve Wynn, a former Mirage CEO, founded Wynn Resorts in 2002.
He sold Mirage to MGM and decided to venture into this industry independently. Even though this casino company has been operating for only two decades, it has garnered a lot of success both in the USA and elsewhere.
Like many other lucrative casino companies, Wynn Resorts has also expanded into China and its three properties in Las Vegas and one in Massachusetts.
If you're ever in Vegas, visit either the Wynn or Encore resorts for the ultimate gambling and leisure experience.
Wynn Resorts has an estimated revenue of $6.61 billion as of 2019 and a market cap of $7.56 billion as of 2022.
Aside from the brick-and-mortar properties that contribute to these numbers, Wynn also has an online casino and sportsbook that's available in numerous countries globally.
Penn National Gaming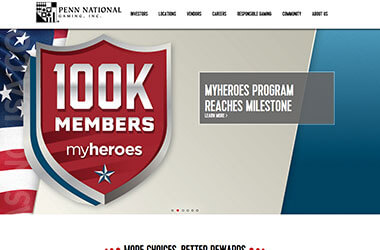 Penn National Gaming is a casino company that has been active since 1967. However, its success story took a bit longer and started with the expansion in 1996.
Over the years, the company went through many acquisitions to become what it is today. Penn National Gaming's headquarters are in Wyomissing, Pennsylvania.
The company has many establishments across the US, scattered in many notable states. You can find some of those brick-and-mortar locations in:
The company's market cap is currently at $5.38 billion and is steadily increasing. The annual revenue that Penn National Gaming holds is $3.578 billion (2020) but has declined recently. We have no doubt that these numbers will stabilize in the future thanks to the company's many country-wide locations and online presence.
Light & Wonder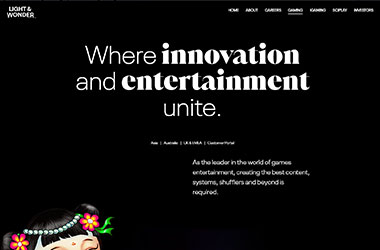 You might not know about Light & Wonder, but you've surely heard of Scientific Games Corporation. Well, the latter became Light & Wonder not that long ago, at the start of 2022.
This company deals with content, hardware, and systems that link casinos worldwide.
The company's headquarters are in Las Vegas, Nevada. Still, it has working locations all over the world, including Canada, Mexico, Australia, China, South America, the UK, Malta, India, Sweden, and more.
Light & Wonder is a promising casino company with a market cap of $5.03 billion, which is surely a sum you cannot overlook.
The latest information on the company's revenue comes from the first quarter of 2022 and shows a staggering number of $572 million.
Bally's Corporation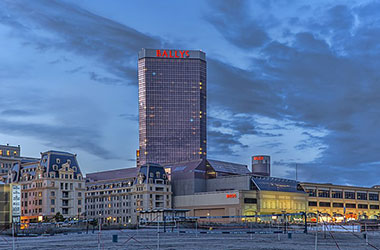 The first casino company on our list located outside of Nevada is Bally's Corporation. This organization has been in business since 2004, with its headquarters in Providence, Rhode Island.
In 2020, this company acquired rights to the Bally's brand from Caesars Entertainment, thus changing its name to Bally's Corporation.
The company owns 14 casinos spread across ten states, not including a horse track in Colorado. Bally's also has a license to offer online sports betting in 14 states. Some of its most notable locations include those in:
Bally's Corporation's market cap stands at approximately $1.40 billion, slowly increasing regularly. Its estimated global revenue was $372.8 million in 2020. Unfortunately, we do not have access to any newer information regarding its annual revenue.
Golden Entertainment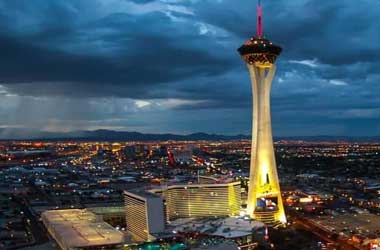 In 2015, Golden Gaming merged with Lakes Entertainment to form Golden Entertainment. Two years later, it acquired American Casino and Entertainment Properties.
The company is based in Enterprise, Nevada, and operates casinos, slot routes, and taverns. It's a bit different from the other casino companies on our list but still significant in the growing casino industry.
Golden Entertainment is Nevada's largest slot route operator and tavern operator, so it definitely deserves a spot on our list.
In only seven years since its establishment, this company has managed to reach a market cap of $1.37 billion. In addition, its annual revenue in 2020 is $694 million.
With such numbers, it's not surprising to see this casino company listed here, although not many people have heard of it. Almost all of its land-based locations are in Nevada, while only one is located in Flintstone, Maryland.
About the Author