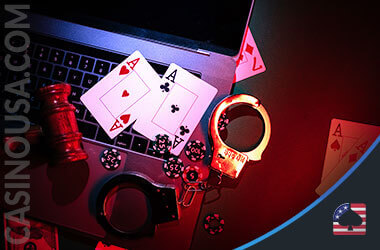 Many gamblers around the world choose to engage in their pastime by playing casino games on their personal computers or mobile devices. In terms of ease and comfort, online gaming is unquestionably at the top.
To be clear, this is by no means all there is to the sector. Land-based gaming is still thriving in many places. From providing unmatchable ambiance to the lively atmosphere, players get to indulge in an experience like no other.
In addition to the more nuanced dos and don'ts of betting at a land-based casino, you will most certainly need to be conscious of the etiquette as well as certain best practices. Casinos' rules may differ, although in general, most casinos follow a similar set of standards. If you have been playing at online casinos, some of these recommendations may be familiar to you already. Therefore, you need not be concerned about having to learn a whole new set of guidelines from scratch.
That said, here are some of the things you should never do while in a casino:
1. Playing a Game You Have Never Played Before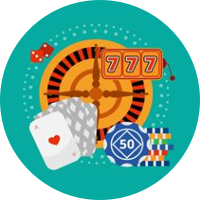 You can bet that a casino has a variety of visitors and some of them may not be familiar with casino games. A customer may get away with this in certain games, but not in all of them. For example, slots are one of those games that do not need a lot of prior preparation or expertise on the player's part.
Some games, on the other hand, are unforgiving if you don't know anything about them. That is especially true if there's a skill component involved. In terms of regulations and understanding the likelihood of winning, table games are one example where complexity is greater.
If you would want to learn the rules and strategy of a game before participating, you're welcome to observe a gaming table in progress while not participating yourself. Depending on the dealer or other players to help you fill in the blanks during gameplay may not always be a great idea.
2. Joining A Table Blindly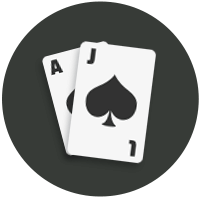 The variety of games and tables available at a casino is one of the most important aspects of the whole experience. You do not want to find yourself sitting at a table where you are either going to feel very uncomfortable or at a disadvantage.
So, if you are uncomfortable with the complex regulations and want a relaxing visit, stick to video poker, slot machines, and roulette. The most difficult games for a beginner to start with are the table games, particularly blackjack and craps. Before placing a bet, take some time to familiarize yourself with the environment and what is on offer.
In light of this, you should make sure you choose a table that will provide the finest experience possible. It's not uncommon for someone to go to a casino only in the hopes of winning money. Other gamers simply wish to have a good time and partake in some lighthearted gaming with the other guests.
3. Ignoring Limits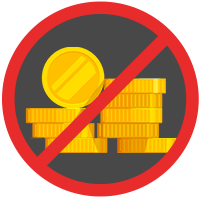 When they walk through the doors of a casino, some individuals experience a surge of adrenaline and exhilaration. However, this does not mean that they should immediately begin gambling with reckless abandon.
In addition to being familiar with the games and tables that are offered, customers should have a solid understanding of the limits. This applies not just to the maximum and minimum betting limits established by the casino but also to the players' boundaries.
To get an idea of how much you can wager before you sit down at a table, look at the signs. Gamblers like low-limit tables because of the variety of wagers available. When it comes to staying within your financial means, it is essential to plan your spending accordingly. You might easily be sucked into the thrilling atmosphere of slot tournaments and the opulent poker parties.
Avoid investing more into the games than you had planned to.
Learn how to manage your bankroll in this blog post.
4. Chasing Your Losses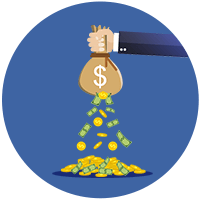 It's never a good idea to chase after losses. You should never, ever put yourself in a position where you are going off the rails. Maintain a calm demeanor and gratefully accept each victory as it arrives. After all, that is what it means to be lucky. You have no influence over the time at which the games will begin paying out or at when you will be dealt the appropriate cards.
The best possible choice is to stop playing if you blow through your whole gaming budget far more quickly than you had anticipated.
Rethink the way you wager, and give some thought to playing with a more cautious approach in the future. Even then, it might simply not be your lucky day. We have all been there. A far greater loss is likely if you keep pursuing losses. Even if you get your money back, you will probably keep chasing losses rather than enjoying the experience.
5. Colluding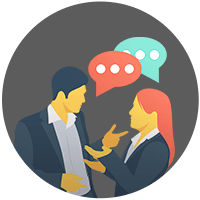 This is a reference to the players working together to play the game in an unethical or unfair way. Most of the time, you will see it in the world of poker.
Collusion may be defined as a group of poker players actively sharing knowledge with one other. For example, if they are scheming while playing at a land-based, you may watch how they arrange their chips or how they lay out their cards on the table.
The casino would likely ask you to leave if you are detected cooperating with another player or the casino employees on this kind of cheating. Additionally, people generally don't like cheaters, and this is especially true if the cheaters are stealing their money.
You will likely get into trouble if and when you are eventually discovered. Then there is the fact that it's considered theft and might get you into legal problems, depending on where you are playing.
6. Getting Too Comfortable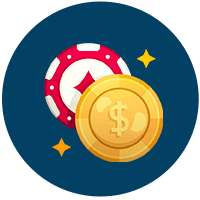 Adaptability is essential, regardless of the kind of game you want to play. You must resist the urge to remain in the confines of your comfort zone.
Certain participants often develop a rigid and unyielding attitude about the games they play. But depending on the circumstances, this may not be the best course of action.
Your only absolutes should be your betting limits and your budget.
The most important thing is to alter your gaming so that it is suitable, provided that you stay within your budget. Casino games are notorious for being subject to change. This may be a great opportunity if you use the appropriate method. Your approach to implementing adjustments as you go may make or break your performance.
7. Being a Nuisance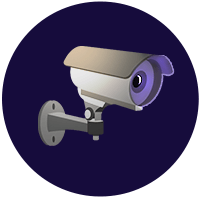 Overindulging in alcohol when gambling is one of the most typical errors that people make. Inevitably, people wind up making mistakes or doing things they wouldn't do while sober.
An ever-present effort will be made at the casino's table games to increase your bets and revenues. However, you must do it of your own accord. To that end, they're going to do all they can to create a captivating environment. It is okay to relax a little bit, but being drunk will lead you precisely to the place where they want you to be.
In almost all casinos, taking photographs is strictly forbidden for a variety of reasons. It is not only disruptive for those who could be playing games requiring some level of expertise, but it also might be considered an invasion of the personal space of other people.
It is easy to get carried away at a casino since it is a highly sociable environment. Nevertheless, this should not be done at the cost of the other patrons. Even something as simple as setting your drink down on the gaming tables might be an annoyance to other players.
8. Disrespecting the Casino Staff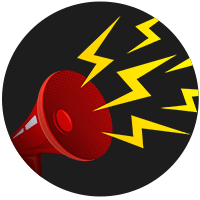 Workers in casinos are responsible for making your experience pleasurable and ensuring that everything runs smoothly. Your happiness and satisfaction are in their best interest regardless of how your games went. Now, most patrons or guests treat casino employees with respect. Still, now and then, you will come across a player who doesn't.
Yelling, shouting, and even calling casino employees using pet names are all examples of behaviors that are considered disrespectful to the casino personnel.
Harassment is another contentious problem that may arise when casino patrons behave in an unruly and boisterous manner. Every player, at the end of the day, is aware of what they are getting themselves into. The results of the game are not determined by the dealers or casino employees in any way.
Last but not least, while it is not always thought to be rude, failing to tip after winning a significant amount of money could give the impression of being insensitive. Tipping is essentially a gesture that demonstrates to the employees that you appreciate the efforts that they have made to ensure that your experience is a pleasant one. They will likely be even more enthusiastic and eager to attend to you when you return.
About the Author