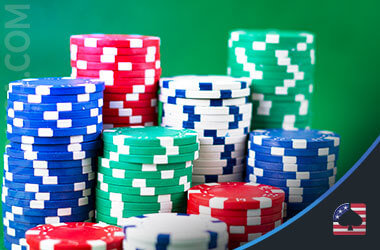 In this day and age, $20 is not a large amount of money. Research shows that an average person spends between $100–$200 daily, depending on various factors. This only serves to prove that $20 is a negligible sum compared to how much money we typically spend in a day.
So with that in mind, is it possible to win at a casino with a mere $20 bill?
The answer might not be as straightforward as you expect it to be. If you're wondering if there is a surefire way to win at a casino every single time with little money, then the answer is — no. However, if you want to know if there are ways to better your odds at winning, then you're in luck.
Continue reading as we delve into different tips and tricks on scoring at the casino with just $20. While luck may be an important factor, these pearls of wisdom will surely prove to be more than beneficial, regardless of the sum you play with.
Find a Low Minimum Deposit Online Casino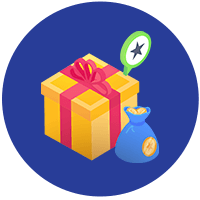 Before you jump headfirst into anything, find a trusted website. Plenty of online casinos accept low minimum deposits, making them perfect for newbies and players on a budget.
There are even online casinos that offer a no deposit bonus, which sounds perfect, right? However, making an actual deposit can prove to be more beneficial in the long run.
Note: Players who sign up and make a deposit, no matter how small, have access to a broader range of offers, which, in turn, can only increase their chances of winning.
What's more, they can cash out quickly compared to withdrawing winnings from a no deposit bonus. With no deposit bonuses, players are usually required to make an actual deposit before being able to cash out.
With low minimum deposit sites, players can enjoy many perks that include both promotions and bonuses. Players can try a wider variety of options and settle on the one they are the best at.
Do Your Research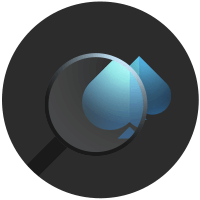 The fact that you've finally decided on a reliable site doesn't mean you can start playing straight away. If you want to bag a secure win, you should do some research beforehand.
Thankfully, the internet is a rich source of information on all things casino, so you can find everything you need with a simple press of a button. Check out our blogs and guides to get started.
To achieve the highest payout, you need an adequate strategy. While with certain games, like slots, you'll need to rely on luck, you can familiarize yourselves with them better to increase your chances.
Make sure you memorize the charts and systems you can employ while playing blackjack and roulette. Once you start playing, you'll come to realize that studying statistics can come in pretty handy.
Take Advantage of the Bonuses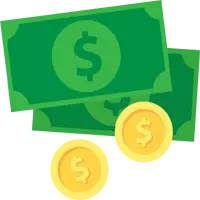 Finding an online casino whose bonuses will boost your bankroll is a must. This way, your chances of winning and withdrawing real money will significantly increase. You're probably aware that online casinos offer a variety of promotions that cater to both newcomers and loyal customers.
They're all different, though, so make sure you study them carefully and learn how to claim them successfully. This means reading through all of the terms and conditions, too.
Note: Some bonuses may seem appealing at first glance, but sometimes they come with additional requirements, which you might not find as tempting.
Pick a Game
Now that we've gotten the basics out of the way, you should settle on a game. We've established that $20 is not a large sum, so you need to play your cards right if you want to make money.
This means that being rational and choosing a game where you'll have the highest odds of winning should be one of your priorities. Here are our suggestions for some widely popular casino games you can try your luck at.
Slots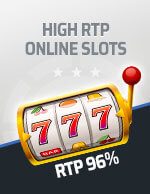 Both online and land-based slots are the darlings of all casinos. Not only are they super easy to play, but your chances of winning something are pretty decent. Those who favor online casinos are in luck because online slots are generally more affordable.
Start with making smaller bets first, and then you'll see how things progress.
Note: Keep in mind that some games begin with higher betting options, so make sure the betting preferences fall within your budget.
Also, when you have a $20 bankroll, knowing when to stop is crucial.
Note: We suggest setting up a stop-loss limit just to help you get a clearer perspective of your current standing
Since slots are essentially a game of luck, their level of volatility is on the higher side. However, there are ways to estimate their volatility by looking at the:
Don't be fooled by flashy progressive jackpots. The higher the jackpot, the lower your chance of winning. Look for slots with smaller jackpots and lower bonuses if you want to stay in the game.
Check our guide to choosing the right slot game for you here.
Blackjack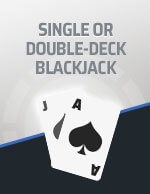 When it comes to table games, blackjack is the most popular one, without a doubt. The rules are relatively simple, and the winning odds are great.
Since blackjack is a game of strategy, you should probably study those charts we mentioned at the beginning. Without a good plan, you can only hope for a lucky streak.
There are plenty of cheat sheets online, so learning a new strategy should not be too time-consuming. Stick to single deck blackjack games if possible, or ones that use very few card decks. This will help you get the hang of the game much quicker.
Of course, just like with slots, money management is essential, as it will help you minimize your losses.
Not sure what type of blackjack game is for you? We have a list of the most popular variants at online casinos in this blog post.
Have a Positive Mindset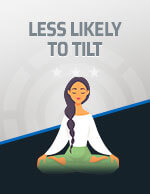 Our final tip for the day has nothing to do with strategies. Entering any game with negative thoughts and low confidence is ill-advised.
Note: Don't focus on how small your bankroll is; look at the $20 as an opportunity, and make the most of it.
Once you have a positive frame of mind, you'll be more motivated to play, and you'll get to enjoy the game you're playing. Relax, have fun, and may the odds be ever in your favor.
About the Author