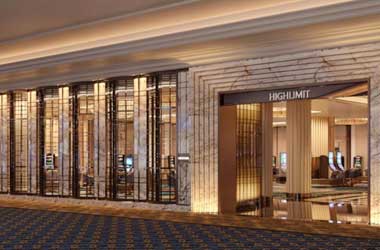 Summary
Slots and table games will be separated.
The lounge will include a bar and private casino host.
Self-pay will be available on all games.
This year, a new high-end gaming lounge is coming to the Venetian Resort Las Vegas.
The fall season will welcome the new facility, offering 15,000 square feet of space with two spaces, one for slot gaming and the other reserved for table games. Wimberly Interiors is designing the space.
More on the Lounge
The new lounge will be inviting to high rollers, with a lovely bar that includes drinks and bar-top gaming. Andrew Pollard, the mixologist of the casino, will debut a new cocktail program for the special space. Recipes will provide a modern-day luxury Italian experience.
Those visiting the space will find sixty-seven slots on offer with varying games from traditional feel spinning to more immersive titles. Players can also enjoy table games, including single and multi-hand poker. Some jackpots of these games will reach over the $2 million mark.
There will be 18 options in the table games section. Players can access blackjack, baccarat, craps, roulette, and Ultimate Texas Hold'em. The Ultimate Texas Hold'em game will be connected to the Millionaire Progressive of the casino, which can offer major prize potential.
Upgrading the Player Experience
The Venetian will upgrade the player experience for high rollers with the new lounge. Any wins will be self-pay via the games, so it expedites the payout process. President and chief executive officer of the casino, Patrick Nichols, stated that the high-limit lounge was designed to enhance the experience for players.
The lounge offers an elevated environment but not an exclusive environment. Players are welcome to visit the new space and try the more expensive slots and table games for an immersive experience. The upgrade is one part of the casino's multi-year transformation plan investment.
The Venetian has larger renovation plans overall, with the casino undergoing a $1 billion redevelopment project. The casino has big plans and hopes the changes will bring in continual players that visit time and time again.
The high-limit area is a solid part of the equation and something that many casinos in Las Vegas offer to appeal to the big-spender crowd. Private spaces for high rollers create an elevated and immersive experience, perfect for any player that would like to enjoy a luxury gaming session.
The exact date for the opening of the high roller area is unknown, but we expect it will be ready for service within the next month or two. The Venetian should provide an exact date for opening soon.
About the Author