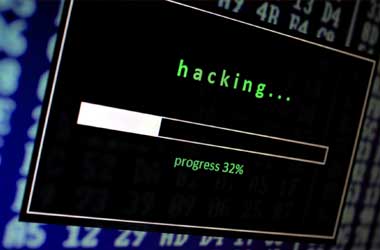 Summary:
Caesars reported that it cannot guarantee data loss.
MGM still has systems down due to the attack.
MGM Resort plans on paying employees today as normal.
The recent cyberattacks against MGM Resorts International and Caesars Entertainment have caused several issues for the gaming giants.
Reports have surfaced this week that show the after-effects the attack has generated. Caesars cannot guarantee that tens of millions of customers' personal data is secure, and MGM is still having trouble getting back to standard operations.
Scattered Spider Claims Responsibility
We know now that "Scattered Spider" has claimed responsibility for the attack. It is still unclear if MGM paid to stop the attack, and we know that Caesars paid an amount in the tens of millions. "Scattered Spider" has unofficially said it was responsible, and they seem to be part of ALPHV or BlackCat, a Russian operation.
"Scattered Spider" is a group of sophisticated hackers who are disruptive and aggressive. They have recently been targeting the entertainment and hospitality genres. Their ability level is challenging for many organizations despite mature security systems.
The group utilizes SMS text phishing and phone calls to help desks to receive password resets and bypass codes. The hackers have hit at least 100 organizations, and most are based in the United States or Canada.
What Happens Now?
Caesars has announced that it is providing its loyalty program customers credit monitoring and identity theft protection at no cost. The goal is to ensure patrons are not affected negatively by the hack. Caesars does not have evidence that the hacker was able to obtain bank account, card payment, or member password information.
MGM Resorts is facing the same issues after it was attacked a few weeks after Caesars. The brand has around 40 million loyalty rewards members, and it is unclear if they were affected by the breach. An investigation is ongoing to determine this and other details.
MGM Resorts has experienced computer system issues since Monday; some were still down on Thursday. Hotel reservations are still not working, and payroll is a problem. The company did announce yesterday that employees will be paid on time today. Some 75,000 individuals are expecting to receive their payment as normal.
It is unclear when the systems of MGM Resorts will be fully operational. Did the hackers make it difficult for MGM to get back online, or are they still messing with the brand? Will another casino giant be next on the list of "Scattered Spider"? Casino companies should be on high alert if two major brands were already attacked and heavily affected by the hacking incident.
About the Author