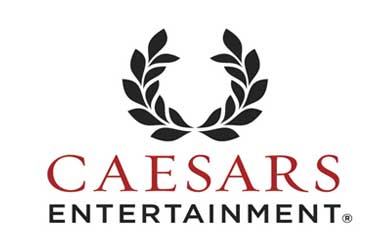 Summary:
The hackers threatened to release data.
A regulatory filing is coming soon to disclose information on the attack.
The announcement comes just days after MGM reported its cyberattack.
It seems hackers are at it again, and they are targeting casino properties. Just a few days ago, we reported that MGM Resorts International was subject to a cyber issue, though it was not originally called an attack. We know that something happened to the brand's computer systems, and services were shut down for a bit. Digital hotel keys and payment processing were unable to function.
We have learned that Caesars Entertainment was hit by the same hackers, apparently, with tens of millions in money paid to the hackers to avoid releasing company data.
The Caesars Attack
Yesterday, it was announced that Caesars Entertainment was affected by the same hackers as MGM and paid a sizeable amount of money to avoid a company data release. Individuals familiar with the matter have come forward to report the information.
The casino operator is expected to provide details on the matter in a regulatory filing that will be released in the near future. The details of the Caesars cyber-attack come just a short time after MGM Resorts announced a cybersecurity issue.
Rumors are swirling that the attacks are connected to a Russian ransomware hacker group. Caesars has not responded to the reports, but shares did drop almost 3% after the news went public.
Who is the Culprit?
The hackers are expected to be "Scattered Spider" or "UNC 3944", a group of attackers known for causing chaos. The members of the group are skilled at using social engineering to get inside large corporation networks.
With the Caesars incident, hackers were able to breach an outside tech vendor before getting inside the company network. The attack on Ceasars began around August 27, based on insider information. Members of the hacker group are said to be young adults around 19 and early 20s. Some are in the US, while others are in the UK.
It appears the hackers successfully obtained payment from Caesars, so they thought they would target MGM Resorts next. It is unclear if MGM paid any ransom or if the attack was thwarted. We expect more details on the MGM attack in the future. In most cases, hackers will demand a ransom in cryptocurrency so they can be paid anonymously and avoid detection by authorities.
It would be wise for other major casino brands to be on high alert for potential threats. We may see yet another provider hacked in the future if the group decides to keep going.
About the Author