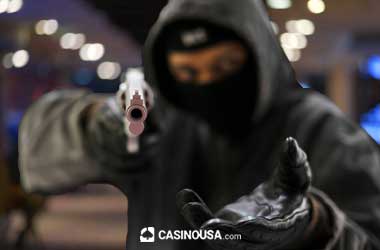 Summary
Casino visitors have received a cautionary warning from the police
The Police Department has warned them about a spree of casino robberies
Police share key tips to help casino patrons better protect themselves
The Seattle Police Department has sent out a cautionary warning to all casino patrons informing them that they could be targets of criminal activities. The warning was issued after the authorities noticed a spree of casino robberies across Las Vegas as well as the state.
Criminals Targeting Casino Patrons
It's no secret that criminals keep a close watch on casinos, irrespective whether they are land based or online casinos. Real Money Online casinos are targeted by cyber criminals and players are not subjected to physical risk or harm. However, at land based casinos there is always the threat of physical violence or harm.
The Seattle Police Department highlighted the fact that during the last few months there have been multiple robberies across different casinos. A couple of examples include one robbery at the Muckleshoot Casino in Oct 2022, when criminals targeted an 81 year old woman and robbed her of over $1,000.
The authorities suspect that the woman was followed home after leaving the casino where she was beaten and then robbed. Another incident took place at the Macau Casino in Tukwila where a 59 year old woman was attacked during a home invasion. Police suspect that she was also followed home from the casino.
The modus-operandi for casino crime in Seattle of late shows that criminals are following casino patrons' home after they leave the casino. The Seattle Police Department has put out a cautionary warning to ensure that the community is aware of what is going on at the casinos and for public safety concerns to be given proper attention.
Seattle Police Department Release Tips For Protection
While the Seattle Police Department continue to look for these casino criminals to stop this spree of casino related robberies, they have also released a list of key tips that casino patrons should follow in order to limit their risk of becoming another victim of a casino related robbery.
The Seattle Police Department have asked casino patrons to be extra cautious when leaving a casino and not be focused on their mobile phones. Patrons are asked not to leave the casino with a smartphone in their hands or have their head down while leaving the casino. Patrons are encouraged to be vigilant of their surroundings and to call 911 if they notice any suspicious activity and immediately try and get to a safe place.
About the Author