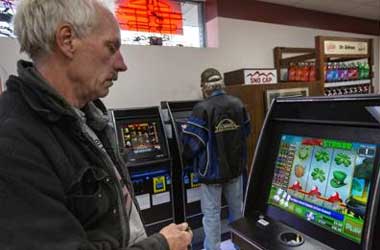 Summary
This is the second lawsuit against Torch Electronics
Missouri lawmakers are trying to decide how to tackle unregulated slots.
State law says gaming machines can only be offered inside casinos.
Torch Electronics is a slot machine company that offers gaming options in truck stops and gas stations across the state of Missouri. The company is not licensed by the state and is currently facing two lawsuits for its operations. The second suit was filed this week by TNT Amusements. The company is seeking damages 3x the amount it suffered from Torch.
Details of the Complaint
According to the filing, the revenue of TNT has dropped significantly due to the illegal conduct of Torch. The devices of the company in amusement locations impacts the overall business of TNT. The complaint is 56 pages long and was issued just one week after the first lawsuit was filed against Torch.
The first filing claims that Torch has violated statutes of consumer protection and federal laws used to deal with organized crime. Both lawsuits come at the same time as lawmakers in the state try to decide on how to deal with the unregulated slot games. Such machines are offered with official licensing and taxation.
The new attorney general for the state says any action is up to local county prosecutors. These individuals can reportedly decide if such services need to be shut down or not.
Missouri Gaming Law
Based on state law, gambling devices can only be located in casinos. The casino must have a valid gaming license to operate. In the complaint, it notes that Torch does not have a gaming license and they do not operate in a casino setting.
The games are offered at truck stops and gas stations, which are not gambling establishments. The lawsuit disputes Torch's claim that the games are in line with state law and cites several court cases on the matter. The state's Gaming Commission even calls the games illegal.
TNT claims that every spot taken up by a Torch machine is taking away from a legal amusement device, of which the company operates. The overall goal is to see Torch shut down so TNT will no longer be affected by the other machine offerings.
Since licensing is required and games can only be offered in casinos, it is unclear what Torch Electronics' argument is. We expect the company will make a statement in the coming days on the matter. It will be interesting to see if the battle heads to court, which assumably it will. Neither company will be willing to back down as they both want to offer casino games in the state.
About the Author