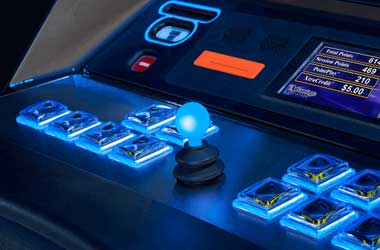 Summary
The Senate voted 29-6 to pass the measure.
The bill seeks to ban so-called gray machines.
Game manufacturers says the titles are skill based and legal.
A handful of states across the US are battling with gaming machines that are similar to slots, but use a loophole to operate without paying any sort of licensing fee or taxes.
Kentucky is one such state and it appears as though the games they call "gray machines" will be shut down soon.
New Legislation Passes in the House and Senate
On Tuesday, the Kentucky Senate met to discuss a measure that would ban gaming machines that operate outside the laws of the commonwealth. The end decision was made to pass the measure in an attempt to stop the games.
A legal game of chance is one where players pull a lever or hit a button to try and match three symbols to receive a payout. With the gray machines, the lever or button is used to try and get two matches. If obtained, then the player can manually change one symbols in the game to get three symbols in a row.
The small different is what the manufacturer of this game type says allows it to be legal in the state. It is a game of skill because players have to pick which symbol to change to create the win. Kentucky does not allow any games of chance to take place in the state, but those of skill are allowed.
Representative Killian Timoney introduced House Bill 594 to try and stop the games from operating in the state. He named the games gray machines because they fall into a type of gray area. The machines first started popping up in 2021 but have become more popular over the years.
Pace-O-Matic Affected by the Decision
The legislative decisions by the House and Senate will affect the companies that offer the games, such as Pace-O-Matic. The company provided its games to small businesses throughout the state, which allowed the companies to bring in more revenues. These businesses will also be affected if the games are shut down.
Once the games surfaced, lawmakers discussed the issue and decided to try and regulate and tax the games. However, soon we would see Timoney introduce legislation that would seek a full ban of the games.
Timoney pointed out with his legislation that the games are the largest gambling expansion in the state's history yet they are not authorized, regulated, or accounted for. The legislator feels the state needs to restore the proper order and empower legislature to lead the way by creating the laws that precede adding games in the state.
The Kentucky Senate passed the bill with an overwhelming vote of 29-6 after the House approved the measure. The measure now heads to the governor's office for approval.
About the Author