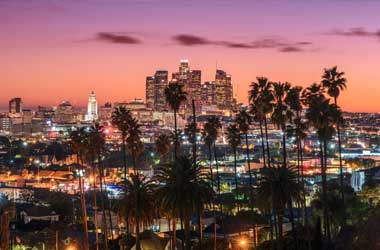 California legislators recently outlined a compromise hoping it could jumpstart the legal sports betting industry in the state.
The proposal would make sports wagering available at horse racetracks and Indian casinos, institute mobile sports wagering across the state, while asking the tribes to cease lawsuits against local card rooms.
A number of industry experts believe that the compromise, while seemingly reasonable, is likely to be rejected by California's tribes.
First, tribes across the nation have overwhelmingly fought against mobile sports wagering, with the notable exception of Michigan's tribes. The popularity of statewide mobile betting among legislators and operators is definitely not shared by Indian tribes. Tribes from Washington and Minnesota have stated that they prefer customers going to their brick and mortar casinos; allowing mobile betting would reduce the number of walk-ins to their locations.
Washington was the first state in the country to legalize sports betting exclusively for tribal casinos. Despite a late push from local card rooms, the tribes were able to maintain their monopoly on this market. Industry observers believe that tribes, many of whom have monopolies on gambling have no reason to accept mobile sports betting, as it would clear a path for competitors from the commercial sector.
KCRA News
The California compromise's mandate to employ "independent online sports wagering platforms" is seen as a way for the state to collect taxes from tribal gaming, but not from the tribes themselves. However, doing so would bring competitors to the tribes.
The tribes may also be hesitant to agree to mobile wagering due to the fine print of the Indian Gaming Regulatory Act that granted them their businesses. The text of the law states that gaming is to be conducted on "Indian lands" — some tribes may fear that their acceptance mobile sports betting could later be judged illegal, and used by opponents to strip them of their rights.
Tribes' Referendum Still Stalled
California tribes have remained silent on the proposal so far. If all goes well, California's voters will have their say on the issue once it makes it in the November ballot.
The tribes' own proposed referendum has been stalled by the COVID-19 pandemic, making it almost impossible to collect the necessary signatures in time. Nevertheless, they appear to be poised to reject the state's own proposal.
Legislators require the support of California tribes to make any real headway on their proposal. Although racetracks and card rooms are involved in the proposal, the tribes are powerful enough to imperil any referendum that catches their attention.
About the Author