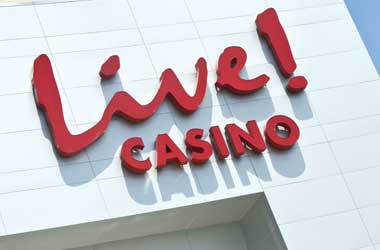 PlayLive! and GAN Limited have decided to extend their business relationship. PlayLive!, which is the brand name of the Cordish Gaming Group in Pennsylvania, will now be using GAN Limited's gaming platform for running its online casino business in the state. The two have already have worked smoothly together at Cordish's Maryland Live! Casino.
PlayLive! will be part of the development in Philadelphia and Pittsburgh for the company's Live! properties. According to Robert J. Norton, President of Cordish Gaming Group, the company's selection of GAN as its platform provider was easy to make.
With their help, Cordish will be able to add to its current rewards for its online channel. They expect this to improve player loyalty across multiple operations.
Investors seem to agree as GAN stock increased in value on the NASDAQ with a massive 21.4 percent jump. It stabilized to a still impressive 9.8 percent by the end of last week.
The PlayLive! online gambling platform will be opening its doors before the actual brick-and-mortar facilities in Pennsylvania open. This is mostly because of the COVID-19 shutdown, which halted constructions on the land based casino project. They are now projected to open before the end of the year.
New Cordish Casino Locations
There are two new Cordish Casinos that will open in the Keystone state. The first one is a Live! Casino & Hotel which is located near the Philadelphia sports stadium area. The plan is to turn it into a gaming & entertainment destination. It will feature a hotel and a shopping area. There will also be a big eSports arena. For the gambling area, it will have up to 2,200 slot machines, along with more than 150 live-action table games.
The second new Live! Casino will be located in Westmoreland County, which is near Pittsburgh. The casino is set to have more than 100,000 square feet of gaming, dining, and entertainment space. There will be 750 slots in the place and around 30 table games. These two casinos will have equivalent online gambling sites which will go live in autumn.
Pennsylvania residents who plan on checking out these new casinos should be ready for the opening. The best way to do this is to enroll for the Live! Rewards Players Card. The card will allow players access to the entire suite of online games which includes everything from online slots to even non-traditional online gambling games.
About the Author