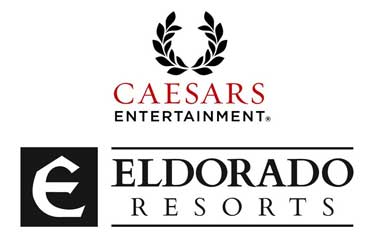 A number of gaming industry sources have disclosed that the New Jersey Casino Control Commission (CCC) will not be discussing the prospective merger between Caesars Entertainment Corp. and Eldorado Resorts in their next meeting, scheduled on June 10. As one of the few remaining regulatory bodies yet to grant approval on the $17.3 billion mega tie-up, the CCC is taking their time on their ruling.
The news comes weeks after Eldorado CEO Tom Reeg expressed his optimism to the media about gaining all the necessary approvals from regulators by June, and closing the deal by the middle of 2020. Tom Reeg is slated to lead the merged companies.
The COVID-19 pandemic has slowed Reeg's timeline for the merger considerably. In March 2020, the state's Division of Gaming Enforcement (DGE) estimated that the earliest they could recommend the merger was May. Without that recommendation, the CCC would be unable to rule on the merger.
CNBC Television
The CCC could potentially hold an emergency meeting after June 10 to discuss the merger. However, it seems clear that the CCC would prefer more time consider their ruling. The merger also has yet to gain the approval of the Federal Trade Commission (FTC).
Analysts believed that New Jersey would pose the biggest threat to the Caesars Eldorado merger, as the two companies own four of the nine casinos operating in Atlantic City, which may raise concerns on competition. The two firms avoided this issue by selling off three casinos to Twin River Worldwide Holdings for $180 million.
Indiana and Nevada Still to Sign Off on Merger
The Indiana Gaming Commission (IGC) and Nevada Gaming Control Board (NGCB) are also yet to weigh in on the merger. The NGCB will hold its next meeting on June 10, while the IGC has scheduled a meeting in the middle of June—although it is unclear whether the multi-billion dollar merger will be on their agendas.
Caesars and Eldorado have already opened some properties in several states as social distancing and quarantine measures related to the COVID-19 pandemic begin to be pulled back. The two firms have also resumed their respective operations in Las Vegas and the rest of Nevada from June 4. This was done after Nevada Gov. Steve Sisolak has already affirmed that he will be allowing casinos and other gambling location to re-open after being closed for a little more than two months.
About the Author