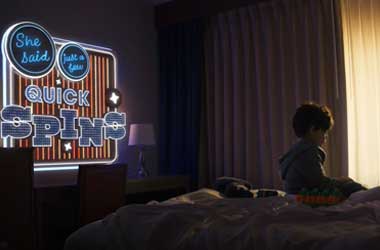 Summary
The board is concerned about the number of kids being left in vehicles at local casinos.
A total of 269 incidents involving 441 minors has been recorded in the state.
The number is much higher thus far when compared to 2021's 279 minors left unattended.
The Pennsylvania Gaming Control Board is getting tired of dealing with adults endangering children. Numerous cases of child endangerment have emerged from local casinos as adults are leaving children inside vehicles to go inside venues to gamble.
To try and stop the behavior, the board has launched a new campaign titled "Don't Gamble with Kids". The goal is to try and provide better education to parents, relatives, or guardians of children who may consider leaving a child unattended while going inside a casino.
So far this year, the Bureau of Casino Compliance has seen 269 incidents involving minors. A total of 441 children have been left behind while the responsible adult goes inside a casino. Of that number, 68 children were under the age of six.
The number of incidents is almost double what took place last year with far more minors involved. The issue dates back to when casinos first opened in 2006 but seems to be getting worse as more gaming options are allowed in the state.
The goal of the new campaign is to stop players from leaving kids in cars and making the gaming public aware of the issue. This way, people can stop such incidents from occurring in the first place by possibly catching someone in the act.
Potential Consequences for Negative Actions
Adult caregivers need to be aware that there are consequences for leaving a child inside a car to go gambling. Anyone who is caught in the act is subject to a potential lifetime ban at the casino where the incident took place. The individual can be placed on the Exclusion List held by the board and lose privileges to visit a casino in Pennsylvania.
Criminal charges can be filed by law enforcement and an investigation into the incident by the Department of Children and Youth Services. It is important that any adult that is a caregiver for a child make the right decision and avoid visiting a casino where the young person will be left inside a vehicle.
Leaving minors unattended in an area where there is a hotel, parking garage or lot, or other venue is unsafe and dangerous. The child could easily by harmed by anyone onsite. The new program will run on the radio and television as public service announcements. Social media posts, print, and other media will also be used to spread the word.
If you want to avoid all the trouble play some real money casino games online whilst looking after minors all from the comfort of your own home.
About the Author