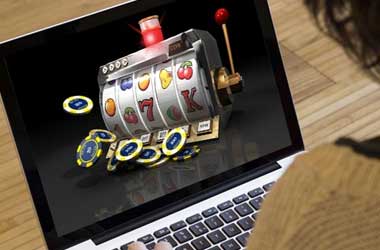 Summary
Gambling revenue jumped over 5% year-on-year in October.
Total revenues reached $450.2 million.
Online slots generated over $86 million.
The gambling industry in Pennsylvania is doing well, with the Gaming Control Board reporting the October gaming totals this week.
Overall, the industry generated just over $450 million with online slot gaming helping to push totals to new heights. The most recent month revenues surpassed October's 2021 $425.9 million in earnings plus beat out September totals.
Breakdown of Gaming Earnings
Retail slots continue to be the main revenue driver for the state. In October, the sector produced $199 million. While this amount is quite high, it is lower than last year at just over 2%. Retail gaming earnings were down considerably, dropping over 10% with only $79.3 million in earnings.
Online slots were the star of the show last month, becoming the second highest source of revenues for the state. Just over $86 million in earnings were generated which is an increase of more than 22% from October 2021. We could eventually see real money slot games overtake the retail sector as the top earner. This will depend on how popular the online sector remains or grows to be in the coming months.
Online table game earnings even jumped too, bringing in $35.7 million, an increase of over 21%. Online poker was not so fortunate, dropping over 12% with only $2.5 million in earnings.
Top Earners in the iGaming Market
With online gaming doing so well, it's interesting to note who the top earners are in the state. The Hollywood Casino at Penn National holds the number one spot. Bringing in $52.7 million of the total monthly earnings. Following way behind in second place is Rivers Casino Philadelphia with $29.3 million.
Valley Forge Casino Resort came in third, not far behind Rivers, with $23.4 million in earnings. It seems Hollywood will be able to hold on to the top spot since its competitors are so far behind in their revenue totals.
Sports betting was also successful in October. The sector was able to generate a huge boost in earnings, coming in at over 72% more than October 2021. The total for this year sits at just over $40 million. The majority of that number, $34.4 million, came from online betting. The monthly handle also increased with $797.1 million in earnings.
Market leaders for sports betting include FanDuel and its partner Valley Forge. The brand brought in over $22 million of the monthly earnings. Hollywood Casino was far behind with Barstool as its partner, bringing in $7.8 million in revenues.
About the Author