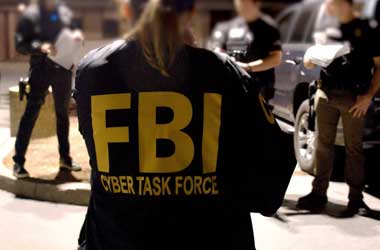 Summary:
The criminals have continued to create online attacks for over two years.
MGM Resorts and Caesars Entertainment were affected.
Industry executives have been confused by the lack of arrests in the cases.
According to a recent report by Reuters, the United States Federal Bureau of Investigation has been finding it difficult to stop a cyber-criminal organization targeting American corporations for two years now.
Over the last six months, the FBI has reportedly known the identities of several members within the group responsible for hacking MGM Resorts and Caesars Entertainment, according to those familiar with the case, but no arrests have been made.
Lack of Arrests in the Case
MGM Resorts and Caesars Entertainment were greatly affected by the attacks, shutting down services for several days and reportedly paying criminals for a cease-fire. Those involved in the matter, such as CrowdStrike, feel that arrests should have been made already.
CrowdStrike is a firm helping respond to the attack, and the group's president, Michael Sentonas, stated that he would love for someone to explain why arrests have not been made. It's a small group, but they are wreaking havoc on companies across the US.
According to Sentonas, the hackers are known, but specifics were not provided as to who they are. The president feels there was a failure in law enforcement to be able to deal with the incidents correctly and make arrests.
FBI Remains Mum
The FBI is not providing any insight into their investigation. Based on information provided by news reports, we know that a group called Scattered Spider is the one behind the attack and has been in operation since 2021. The group has hacked several high-profile companies, with the most recent attacks affecting the casino industry.
The breach at MGM Resorts affected hotels and casinos for around ten days or more, costing the company around $100 million based on damages. Caesars reportedly paid $15 million to access its systems after the hackers hit their computer servers.
Cyber security firms have been helping, investigating the incidents, and trying to determine who was behind the attacks. Reportedly, evidence that led to the hacker's identities has been collected, and the firms are helping law enforcement.
According to some sources, around 230 organizations have been attacked since 2022 began. The hacking group continues to affect major businesses; you never know who will be hit next. Casinos are taking extra precautions with their cyber security to avoid becoming the next gambling industry victim.
It is unclear if any arrests will be made in the case. Still, hopefully, the information collected can be used to shut down the organization before another company is negatively affected.
About the Author