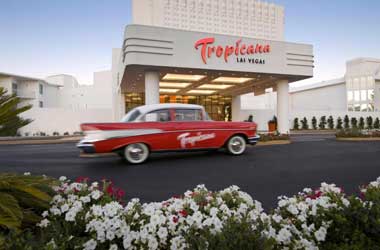 Summary
NGCB gives approval for Bally's to acquire Tropicana Las Vegas
Bally's plans to redevelop the casino after a couple of years
Bally's keen on making a big splash in the Nevada gaming market
The Nevada Gaming Control Board (NGCB) approved Bally's Corp.'s $308 million acquisition of the Tropicana Las Vegas this week. Bally's bought the property from Gaming and Leisure Properties and will now redevelop and rebrand the resort with its name.
Bally's to Lease Tropicana Land for 50 Years
The acquisition still needs to clear one final hurdle as the NGCB's recommendation needs to be approved by the state's Gaming Commission on September 22. The proposed acquisition deal was first announced in April 2021. Besides purchasing Tropicana's non-land assets for $150 million, Bally's will also lease the land under the hotel for 50 years at a rent of $10.5 million per year. Currently, the 35-acre property is operated by Penn Entertainment.
The Tropicana Las Vegas resort boasts 1,470 guest rooms, a colossal 100,000 square feet of convention space, and 50,000 square feet of casino space. Bally's President George Papanier said it will continue integrating more properties to grow its footprint. The company is also enter Chicago with a $1.7 billion casino by 2026.
Bally's will take up to 6 months to examine operations and improve the resort's market performance. Papanier did point out that the plans to redevelop the Tropicana might not begin for at least a year or two. The property will continue to operate under the Tropicana brand.
One of the questions raised during the acquisition process was by Board member Phil Katsaros who wanted to clarify Bally's stance on the iGaming market and its opinion on grey markets. Bally's said that it was okay operating in non-regulated and great markets but was okay to change its stance if turned out to be a cause for concern.
Bally's Eager to Advance in Nevada
Papanier said Bally's was eager to leverage its North America interactive segment in Nevada after regulatory approvals. Currently, Bally's is the third largest casino operator in the U.S. and has 17 casinos statewide, an online casino in New Jersey, and sports betting access in 19 states. It entered Nevada when it bought the MontBleu from Caesars Entertainment for $15 million, rebranding it as "Bally's Lake Tahoe" in 2021.
About the Author