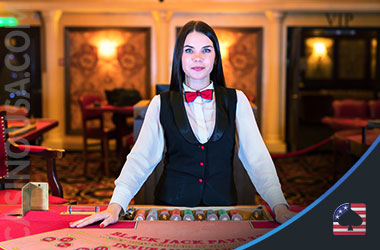 Have you been on a quest for the ultimate online blackjack strategy? Sadly, so far, blackjack experts haven't been able to devise a foolproof game plan that would help you win every hand.
Since card counting is almost impossible with random number generators and dealers shuffling cards all the time, you might be wondering — is there anything you can do to tip the scales in your favor? Believe it or not, there is.
Unlike some casino games, live blackjack is a game of skill, so there are strategies you can follow. We present to you a few you can try out if you don't want to receive a short end of the stick.
Familiarize Yourself With the Basic Rules
Even though live blackjack is not rocket science, it doesn't mean you can win hands relying on a hunch. To be able to master advanced strategies devised by blackjack pros, you need to know the basic rules inside out.
Many casino websites let you play their games in demo modes, which is exactly where you should start.
Before you set off on your blackjack adventure, make sure that you know the basics of the game. That way, you will increase your chances of winning.
Another important thing to keep in mind is that you should never make any bets based on your gut feeling. If the live blackjack variant you want to play offers side bets or other special rules, it is crucial to familiarize yourself with them, as different strategies apply in that case.
Play at Tables Where the Dealers Only Pay 3:2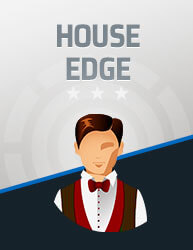 Many casinos started offering tables where payouts for the blackjack hand are 6:5 instead of the traditional 3:2. We advise you to stay away from those.
For instance, if you bet $20 and get blackjack in a game that pays 3:2, your winnings will be worth 150% of your bet, which is $30. On the flip side, if you are playing at the table where blackjack is paid 6:5, your winnings will be $24.
The difference between the two is in the percentage of the house edge. When you play 3:2, the house edge remains 0.5%, whereas when you play 6:5, it increases by 400%.
It might not seem like a lot when placing small bets, but the numbers can add up for high rollers. Therefore, always stick to the tables where the blackjack hand pays 3:2.
Use the Basic Blackjack Strategy
Following the basic blackjack strategy will help you increase the odds in your favor. It is seen as a mathematically optimal way to play virtually every blackjack hand. This strategy tells you what kind of a decision is perfect for you, depending on the cards dealt to you and the up card held by the dealer.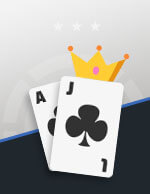 It is the product of computer programs that have run millions of simulations of every possible outcome. So, what you get is practically a manual for making more money and losing less in the long run.
But before that, you should learn when to hit, stand, split, or double down.
First, you need to consider whether the dealer stands or hits on a soft 17. This will determine some of the moves you will make. For example, if the dealer's up card is a nine or less, you should double down on a ten. That way, you will tip the odds in your favor. Also, it will help if you always split a pair of aces and eights, no matter what the dealer's up card is.
By separating these cards, you're in a better position to lose less money against the dealer's nine, ten, or ace.
A cherry on top of this online blackjack strategy is a chart (cheat sheet) that you can download onto your device to help you keep track of the moves you need to make.
Apply Multiple Betting Strategies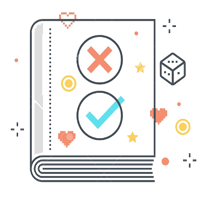 The calls you make at a blackjack table will depend on the outcomes of your bets and the size of your bankroll. Depending on whether you are winning or losing, there are other strategies you can adopt:
You can increase your bet every time you lose.
You can increase your bet every time you win.
The former option is known as the negative progression strategy. Here's how it works:
You Can Increase Your Bet Every Time You Lose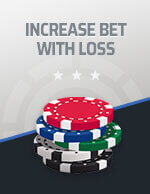 Let's say the minimum bet at the table is $5, and you've lost the first hand.
Now, you should double the amount of your bet, which is $10 in this case. You keep doubling the bets until your bet is a winning one. Then you can start over by placing another minimum bet.
What actually hides behind this hack is that your winnings should be enough to cover all of your previous losses.
You Can Increase Your Bet Every Time You Win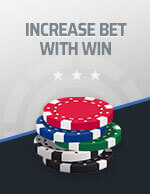 On the other hand, increasing the bet size after each win is called a positive progression betting system.
The key is to get an advantage while on a winning streak. Experts believe you need to raise your bets after winning three consecutive hands.
Here's an illustration.
Start with the amount of money you can afford to lose. For instance, you can place the first bet of $20. After winning three hands in a row, you can raise your bet to, let's say, $40.
If lady luck has been on your side and you have won another three hands in a row, raise your bet to $80. The next hand should be the winning one as well. Et voila!
You have collected more than you've invested.
Many players believe in this blackjack system. Since these strategies have been known to increase the win rate slightly, why not give them a go?
Note: Blackjack is not a reliable source of income, though — it is a game of chance.
Test some of these strategies and check if they work for you. However, you need to remember that they are not foolproof so that you don't end up disappointed.
Keep Reading: How to Win at Blackjack: Best Tips & Strategies to Beat Blackjack
About the Author