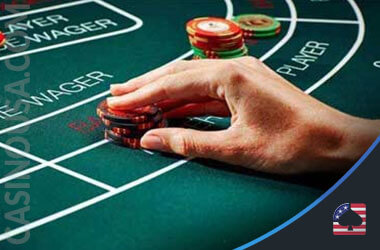 After blackjack and roulette, baccarat is the most popular table game in the online casino world. You'll often see it within a dedicated section in the game's library or the table game section.
Wherever it is, you can count on finding a bunch of different baccarat games from various providers. Most will be classic baccarat games, but you'll also see many exciting variations every baccarat fan would want to try.
But no matter how attractive these games are, can you actually make money from them? Is it even possible to do that by playing baccarat?
Can You Ensure a Win When Playing Online Baccarat?
Online baccarat is like most other online casino games — the results are entirely random, and the chances of winning depend on a few factors, none of which you can directly influence.
Most importantly, you cannot earn experience or learn skills that would help you win, as you can in poker and, to some extent, blackjack.
That's because baccarat is effectively a guessing game. You get three hands to bet on:
The object is to guess which hand will score higher once the cards are dealt, and that's it.
Since you have to place a bet before any card is shown, there's not much you can do except guess.
And because of that, baccarat is pure chance, so there's no way to ensure you'll win, and there's nothing you can do to get more skillful in this game.
Essential Things to Do to Make Money off of Baccarat
Even though baccarat is a game of chance, you still need to know a couple of things about it, as they would probably improve your overall chances of winning.
We'll list the most important things you need to know, and if you follow these rules, you could improve your gameplay and baccarat experience.
Bet on the Banker Position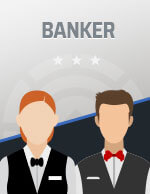 The best bet to place in baccarat games is the Banker. That's because the Banker position has the most chances to win.
Here's what the typical probabilities are for each hand:
Banker — 45.84%
Player — 44.62%
Tie — 9.54%
As you can see, you should stay clear of the Tie position, as its chances are the lowest by far.
The Player position has only slightly lower chances than the Banker's, but it's still best to bet on the Banker's hand every time.
Avoid the Tie Position Bet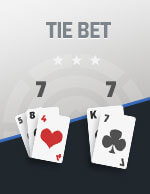 As you've seen, betting on a tie brings barely 10% chances of winning, making this bet the worst in baccarat.
You can also see what a bad bet this is from the house edge on each position:
Tie — 14.4%
Player — 1.24%
Banker — 1.06%
However, even though you should avoid the Tie bet, it's still worth knowing that this position has the highest payout.
Whereas the Player and the Banker bets carry 1:1 payouts, the Tie pays off 8:1 or sometimes 9:1. This might seem like a great payout, and it is, but the chances of winning this bet are too low, so it's not wise to stick with this position.
Steer Clear of Side Bets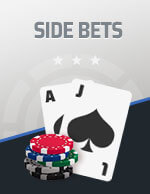 Some baccarat games come with interesting side bets that have enormous payouts. For example:
Either Pair — 5:1
Player or Banker Pair — 11:1
All Red Player or Banker Cards — 22:1
All Black Player or Banker Cards — 24:1
Perfect Pair — 25:1
The payouts are attractive, but the chances of you winning are extremely low. In other words, side bets in baccarat games are typically just another way for the casino to make money, not the player.
Don't Play the Game for Too Long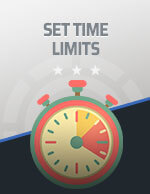 With baccarat games, it's best to keep it short. This is something most baccarat players will tell you.
Cold runs and winning streaks often occupy the game. So, if you lose a couple of hands, get out. And if you're on a winning streak, make sure you time things right so you can leave with the biggest profits you can get.
Naturally, it's not a rule to have winning and losing streaks at every table. It's just something that many pro players have noticed, so it's best to spend up to 20 minutes at a baccarat table before moving to a different one or stopping for the day.
Don't Waste Time Counting Cards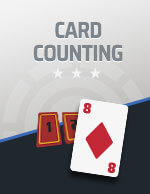 Online baccarat games use a simple mechanic — the cards are shuffled between each hand. This makes counting cards useless.
The same is not overly true for live baccarat games, but dealers use several decks and occasionally shuffle cards. This means that counting is possible but extremely hard to do and certainly not worth it for a game like baccarat.
Find Casinos With Lower Commission Rates on Baccarat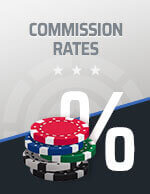 It's not always easy to find the exact commission rate on baccarat games, but if you can, then opt for a casino that has a lower rate.
For example, a 5% commission rate is pretty standard, but some casinos have a 4% rate, so you should choose those whenever possible.
Furthermore, you should also pay attention to the number of decks the game uses. The more decks used, the better your chances are, so look for baccarat games where the number of decks is six or more.
Manage Your Bankroll Properly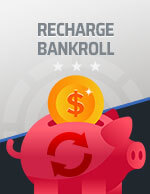 Every real gambler needs to take care of their finances.
In other words, you need to learn about bankroll management. It's a crucial move with every casino game, including baccarat.
The best thing to do is determine your bankroll amount first, based on how much you're willing to lose, as it's always possible that you'll lose all of that money.
Then you should determine the amount you'll use for each hand and how many hands you're willing to play. For instance, it's good to start with 20 hands per session. So, no matter how much you win or lose, you'll stop after those 20 hands.
After that, take a more extended break of at least 30 minutes. However, it's best to stop for the day, especially if you are a beginner.
Clearing your mind is crucial if you want to make money on baccarat, not lose money like a bad gambler.
Bottom Line
Baccarat is a game of pure chance, so there aren't any winning guarantees. However, with the tips we've given you, you can undoubtedly increase your overall chances and enjoyment of the game.
On top of that, as the chances of winning most baccarat bets are close to 50%, it's certainly not a bad game to make money off of, but it's certainly not a given that you'll win. It's always best to use a game of chance to have fun without attempting to win big or chasing a certain number of wins.
Keep Reading: Baccarat Online – Learn The Basics, Strategies & Top Casinos In The US
About the Author