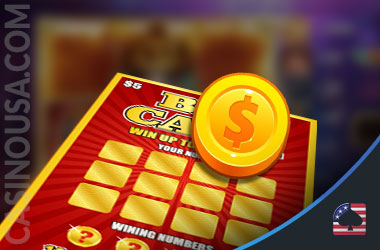 Are you looking for a fun and easy way to add excitement to your online casino gaming experience? If so, scratchcard games may be just what you are looking for.
Thanks to their simple gameplay and a wide variety of themes, scratchcards are a popular option among online casino players. These games are available in almost all US-friendly online casinos and are perfect for players of all experience levels.
In this blog post, we'll look at the top five scratchcard games you can currently find on most US casino sites. Grab a drink and get ready for some fun!
Dream Vacation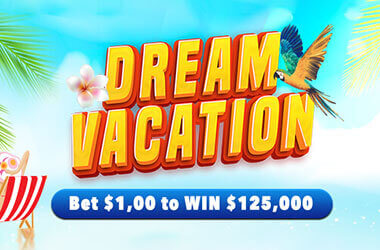 Have you ever dreamt of an exotic vacation on a secluded island where a private waiter serves chilled bubbly champagne and fresh coconut water while you relax on a white sandy beach?
If the answer is yes, but you never could afford it, the Dream Vacation scratchcard is just what you need.
Not only will this beautifully designed game make you feel like you're on a virtual vacation, but it'll also bring to the table a potential reward of up to $125,000.
To get this well-deserved cash prize, scratch a 3×3 card and find three matching symbols.
You can either scratch and reveal the fields manually or select the option to erase all fields at once.
Don't forget to place a bet before you start scratching, as the size of the bet will influence the outcome of the entire gameplay.
Play With Cleo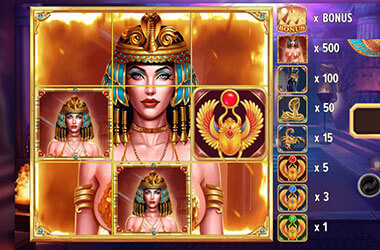 She's back and more beautiful than ever! After a slot game that seduced millions, Play with Cleo is now available as a scratchcard, too.
Scratch off the soothing surface of an Egyptian tile to find Cleopatra. Match three symbols on a 3×3 layout, revealing her presence until you win 500 times your stake — it'll be like she was waiting just for you.
If you're looking for a simple game to keep you entertained, look no further than Cleo. You can either have the symbols unravel themselves one by one or open them automatically three at once. All in all — the goal here is to find matching sets of three.
If you match three Cleos, you'll get the maximum single win for this card, which is 500x. However, if apart from three Cleos, you also get three cats and three snakes, you can fulfill the maximum win potential of the entire scratchcard, which is 650x, but note that there'll be symbols like scarabs and scorpions sworn to make the win hard to get.
This game, with an RTP of 95%, features pyramids that represent a scatter symbol. When three of these appear, you'll win ten free cards. Once you use all of them, you'll activate the Wheel of Fortune that'll set a multiplier ranging from 2x to 10x and increase your free card winnings.
Aztec Warrior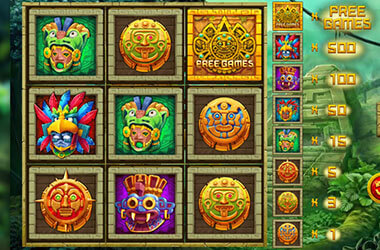 Aztec Warrior™ is not just a video slot. It's also available as a scratchcard game, where you can win huge prizes for matching mask symbols on a 3×3 card!
Match any three symbols (scatters included) and win up to 10x your stake in a free game round.
The game of Aztec Warrior is great for beginners. The gameplay has one scatter and seven symbols, which you can match for a win, and those winnings can be multiplied if you match more than one set of three identical images.
Anyone who matches three scatters will activate the Wheel of Fortune and a bonus game of ten free plays.
If Lady Luck has your back, the Aztec Warrior scratchcard may help you win up to 650x your stake, thanks to its 95% RTP. If you think this is impressive, just imagine what could happen with a 10x multiplier added to the mix.
Turkish Delights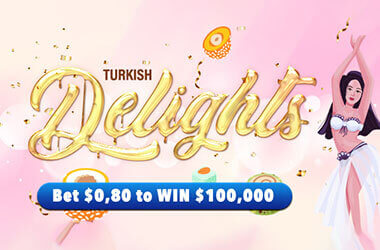 Who doesn't love trying out new foods? Well, now you can indulge in Turkish delicacies without even leaving home!
The Turkish Delights scratchcard from Flipluck brings the best from both worlds — an amazing food-inspired theme and a chance to earn some real money by exploring a different culture through its cuisine.
The game is simple and easy to master as you only need to place a bet up to a size you're comfortable with and wait for your favorite delicacies to appear on a 3×3 grid. A charming belly dancer will cheer for you on the screen to make the whole story even sweeter.
Those of you who like a suspenseful atmosphere can scratch the nine available fields one by one, while prize-drawn players have an option to unwrap the entire card in a flash.
Regardless of the way you decide to scratch your Turkish Delight card, you can look forward to a massive prize worth up to $125,000.
Fabulous Piggy Bank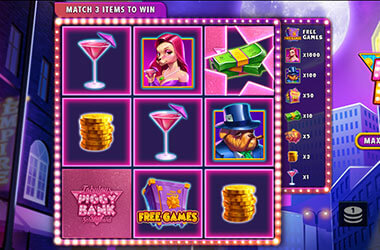 A piggy bank is only fabulous when it's full, and yours could overflow with cash if you try the Fabulous Piggy Bank scratchcard.
Scratch your way to epic wins thanks to the highest-paying symbols — a well-dressed dog with a hat and a cigarette and his beautiful female companion who sips a martini and raises the glass for every successful scratch.
Get your card that can go from over a dollar to a dozen bucks and scratch the entire card either automatically or manually.
What you're looking for are three identical symbols, and the maximum win of up to x12,600 will be celebrated with the funky sound of jazz.
Moreover, this scratchcard also offers a free game that unlocks with three scatter symbols.
Final Thoughts
Scratchcards are one of the greatest pastimes for several reasons. First of all, they are fun and easy and don't require special skills, so even beginners can enjoy playing them. Secondly, they offer potentially huge prizes with a few mouse (or touchpad) clicks.
So, if you are looking for excitement and want to try your luck at winning big bucks, head over to one of the top US online casinos and enjoy playing any of the scratchcard games mentioned above.
They mostly differ by theme and the maximum amount of money they can get you. Yet, to find out which one is the best, make sure to give them all a try at least once.
Keep Reading: Best Real Money Scratch off Cards to Win Instant Money
About the Author