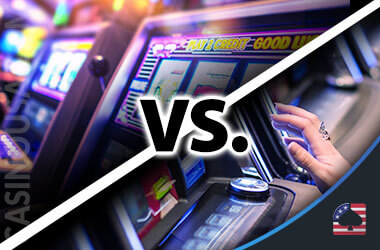 First-time players might think video poker machines and slot machines share many similarities. Both represent popular machine-type gaming styles but differ in a few fundamental aspects.
Nevertheless, distinguishing the better one is not an easy feat. Some prefer slots for their simplicity and versatility, while others are drawn to video poker for its strategy.
Our article will compare both games:
Keep reading.
Slots vs. Video Poker — The Basics
A slot machine has reels filled with different symbols. Once you choose the denomination and place a bet, you must spin the wheels by pressing the Spin button. Every time you do it, the random number generator (RNG) produces different results, and various symbols pop up on the reels. You will win if you are lucky to connect the same symbols on an active payline. 
Video poker is an enhanced version of the classic poker game five-card draw. A player's objective is to acquire a set of cards that will result in a payout. Thus, they need to be familiar with the hand rankings (royal flush, straight flush, full house, etc.) since strong hand combinations generate more profit.
Differences Between Video Poker and Slots
Despite their skin-deep similarities, these two game categories are very different. Let's see what sets them apart.
Video Poker Involves Some Strategy and Decision Making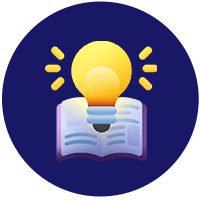 While slots rely on luck, video poker requires more strategic play and greater knowledge directly affecting the game outcome. It may not be as complex as real poker, but it still involves a math-based strategy.
The decision-making starts right off the bat, as soon as you are dealt the first five cards. Once you make up your mind about which cards to keep and which to discard, you must make additional choices based on the new cards dealt, which will also impact your long-term results and payback.
On the other hand, slots invite the players to choose a game, feed it money, and press the Spin button. The machine does the rest, while you only need to decide whether to stop or continue playing. You cannot improve your winning odds or influence the results. Interestingly, many people turn to slots precisely because they like playing quick and stress-free games.
Slots Feature High Jackpot Amounts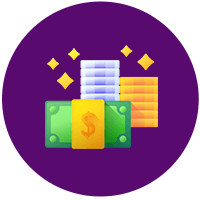 Although you can win significant amounts in video poker by creating strong hand combinations, they can never be as big as progressive jackpot slot game wins. Naturally, mind-blowing multi-million payouts are rare, but there is always a chance that you can be the one to scoop the prize.
Contrastingly, video poker doesn't offer such large amounts. Players can usually win up to 4,000 coins for a royal flush. Some video poker machines have progressive jackpots, but not many, and they can hardly compete with what slots have to offer.
Video Poker Players Reap Higher Payback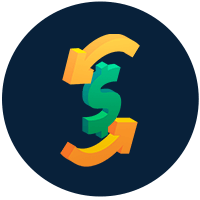 Video poker is more rewarding and has a higher and more regular payback rate compared to slots. These might not be the amounts that will make you rich, but they make a huge difference in the long run.
For instance:
Joker Poker offers a 100.64% payback
Deuces Wild 100.76%
Double Bonus 100.17%
Double Double Bonus 100.07%
Jacks or Better 99.54%
These are only some of the games with high RTPs. The numbers depend on the game variation and the paytable and usually vary between 95% and 99+%.
On the other hand, some of the hottest slots offer a bit lower odds — Mega Joker 99%, Jackpot 6000 98.8%, Fishy Fortune 97.90%, and so on.
It's also worth noting that you can find out the RTP of any video poker game by looking at the machine. This is typically not the case with slots, as some providers don't even disclose the numbers.
You Can Achieve Long-Term Winnings With Video Poker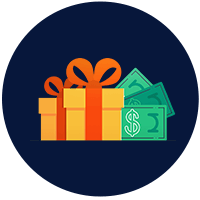 It is impossible to find a slot game offering a payback of over 100%. Despite high RTPs, even the best slot machines will keep a small percentage of the money they receive. Since players look for any advantage they can get, many strive to find those that offer positive expectations (+EV). We mentioned a few EV video poker titles in the previous paragraph.
Even if you use the perfect strategy, Double Bonus and Double Double Bonus won't have any considerable edge. However, video poker pros can make a serious profit when playing Joker Poker and Deuces Wild, provided they stick to the perfect strategy and use double- or triple-point promotions casinos offer. The win rates are the following:
Double Double Bonus brings $0,70 for every 1,000 hands played.
Double Bonus brings $1,70 for every 1,000 hands played.
Joker Poker brings $6,40 for every 1,000 hands played.
Deuces Wild brings $7.60 for every 1,000 hands played.
Slots Are More Versatile But Video Poker Has More Variations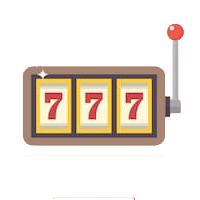 Slots may make up the largest portion of every casino's game library, but they represent the same game with different themes, symbols, and reels in most cases. For this reason, the developers must constantly roll out innovative titles with new soundtracks, graphics, and bonus effects.
On the contrary, video poker comes in several variations, each boasting a set of specific rules, making you adjust your strategy accordingly.
Video Poker Requires Maximum Bets to Win the Top Prize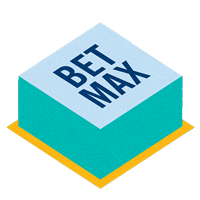 Video poker conditions you to place the highest stake (five coins) to be eligible to win the top prize. Once you do that, your chances of winning a much larger royal flush (4,000 coins) increase immensely. If you bet four coins, the payback will be significantly smaller — 1,000 coins.
Slots don't impose such requirements, and you have the same odds on every spin regardless of how much you bet. You will rarely see the max button, maybe in those games that preceded 243 ways to win. Although optional, some progressive slots demand making particular wagers to qualify for bonus rounds or a jackpot. For instance, if you play the game's highest number of paylines, you are in for the jackpot.
It's worth noting that it's not all black and white and that both games have a completely disproportionate payout structure. Slots feature a greater scope of payout forms, while video poker is more general in that manner.
Do Video Poker and Slots Have Any Similarities?
While these two enticing games have many differences, they share a few similarities as well. Let's see what they are.
Both Games Are RNG-Powered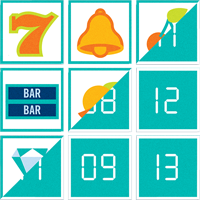 Casinos achieve the randomness of results by employing RNGs. This software ensures every outcome is completely independent of the previous one.
This way, players cannot cheat or predict the results. Both games use RNG technology to guarantee that every round is based solely on chance.
Both Feature Betting Options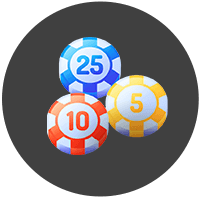 Depending on your preferences and funds, both games offer betting options. Some are the same, such as coin denomination ($0.01–$1 in slots) and coins per hand (1–5 in video poker). Others are different.
Slots allow you to adjust the paylines, change coins per line, and use the double-up option after winning specific slots. In video poker, you can play multiple hands per turn, such as triple play, change coin denominations in online casinos, and even make side bets in certain variations.
Both Have Different Paybacks on the Same Games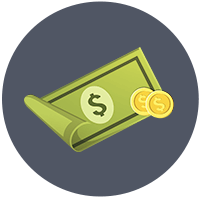 Don't be surprised if you notice that the same slot and video poker games have different paybacks. This typically occurs in land-based casinos, where paytables vary from venue to venue, and you will rarely see it in their online counterparts. One example is the chart-topping Microgaming's Mega Moolah, whose payback ranges from 88.12% to 95%.
Video poker also features different paybacks, but that depends on the paytable in this case. Knowing what payouts change the payback when playing certain video poker games is essential. For example, you must focus on the full house and flush payouts when you play Jacks or Better. So 9/6 Jacks or Better has a 99.54% payout, 9/5 Jacks or Better 98.44%, 8/5 Jacks or Better 97.30%,  and so on.
Conclusion
While both slots and video poker have loyal fans, there is no definitive answer as to which one is better. It is solely a subjective matter. Video poker is the right choice if you enjoy decision-making, want to decrease the house edge, and prefer standard payouts. But if you want to relax at the table and have a chance to win the jackpot, then spinning the reels is the best choice.
Interested in trying out video poker or slots at an online casino for yourself? Check out these trusted casinos below:
About the Author